Sunset/Total Crimson/Volt Mercurial Vapor IX
Dubbed the goldfish colourway when first spotted, these are officially the Sunset/Total Crimson/Volt Vapor 9s. Manchester United left-back Alexander Büttner first showed them off on Twitter and they have also been revealed by Jeremy Dudziak of Borussia Dortmund.
Sunset Vapor IX
The upper is a lightweight teijin, that has the ACC coating and a contoured last for that glove like fit, the midsole has a lightweight perforated innersole that mirrors the natural shape of your foot.
Inspired by the surface of a golf ball, the upper is designed to increase the friction between your boot and the ball, improving your touch with the synthetic upper.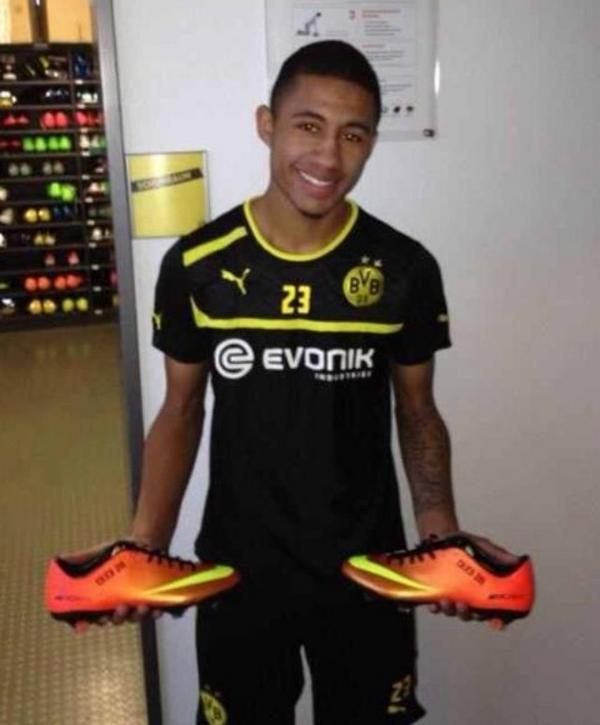 The outsole contains two layers of two layers of glass fiber composite and twin heel studs give you optimal penetration and stability on the pitch.
#nike
Posted on January 05, 2013 Blake