Messi Launches Adidas F50 Adizero III – Find Fast
The adizero III is out and Barcelona's Messi is heading the launch of a boot that will also be worn by the likes of Karim Benzema, David Silva, Lukas Podolski and Messi's team mate David Villa.
The boot has been completely redesigned from the F50 adizero II, with a re-engineered, just 1.5mm thick sprint skin for the boots upper, for a great touch on the ball, with a super light weight boot that weighs just 165 grams. A textured sprint web on the boot aims to give additional control, sorting out a problem area for synthetic boots.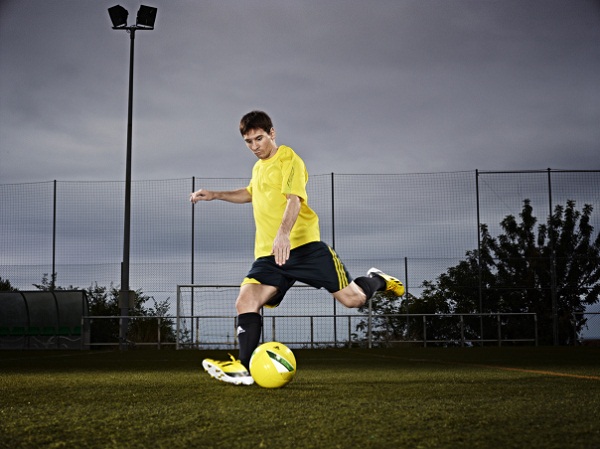 Messi will give the boots their official on pitch debut tonight in his side's Champions League clash with Celtic in Scotland. The boots themselves will be in retail stores from December.
#adidas #messi
Posted on November 07, 2012 Ian