Darren Bent's Yellow Umbro Speciali R Boots
This weekend Aston Villa take on Arsenal at Emirates in the Fourth Round of the FA Cup and Aston Villa striker Darren Bent will be debuting a new colourway of his Speciali R boots. A colour-way that was created after Darren requested some more colourful colours for his boots from Umbro. Bent said of his new pair:
"I've always wanted some boots that are a bit more out-there, and Umbro have certainly produced the goods with these ones. I'm looking forward to wearing them!"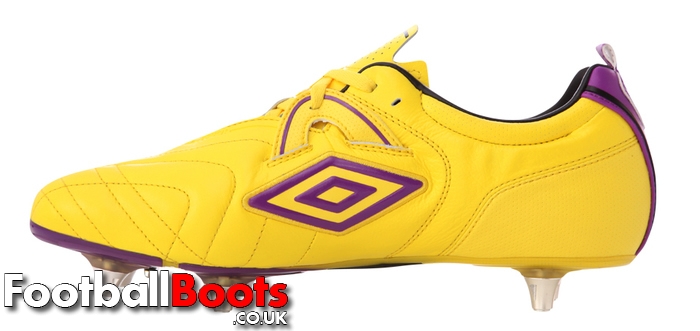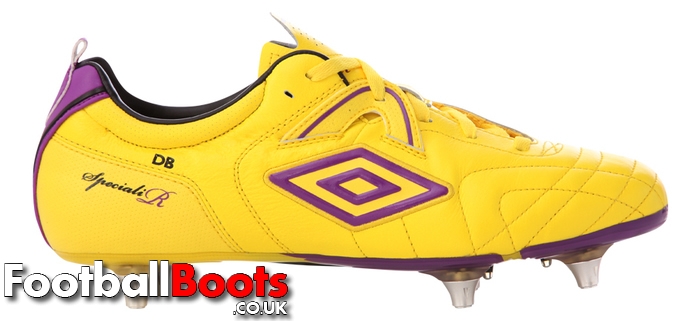 Darren added: "They've done this yellow and purple colourway just for me, and they look fantastic, so I'm really pleased."
What is interesting is that Bent is opting to wear the Speciali R boots over the recent Umbro release the Speciali III. We asked Umbro and they've told us that Darren will be wearing the Speciali 3 after he's worn this colourway, he's going to be wearing these Special R boots for about six games. This pair are a bright yellow with purple details including the heel, Umbro logos and the front of the soleplate. There is also a subtle DB for Bent on the side of the boots, what do you think of them?
#umbro
Posted on January 27, 2012 Ian