Dresden Blue / White / Lime Punch Puma V1.11 Football Boots
Manchester City's star striker Sergio Agüero should be all-set to face Kenny Dalglish's Liverpool side in the Carling Cup later tonight wearing the all-new Dresden Blue / White / Lime Punch Puma v1.11 'speed' football boots.
This boot has been a long time coming, but El Kun should be the first to give them an official run-out as he seeks to fire the Citizens at Anfield into the final by overturning the Reds' single goal advantage.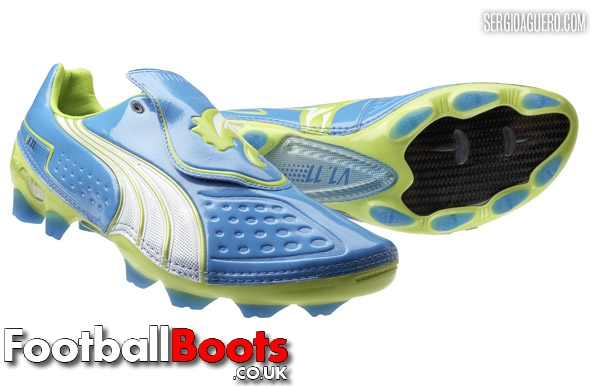 Involving a striking combination of summery colours that will prove to be a great match with the Manchester City home kit, this boot has an upper made from a super-soft lightweight microfibre material that is stitched to the soleplate for greater durability.
Central lacing does not only provide for a snug fit, but also for a smooth kicking area and an impressive look.
A one-piece outsole provides stability and support, together with an external heel counter and a Pebax frame, whereas the pointed stud configuration enables optimal traction.
The carbon-fibre composite and AptoLast metrics in the forefoot minimise weight and increase reactivity, justifying the £ 135 price tag.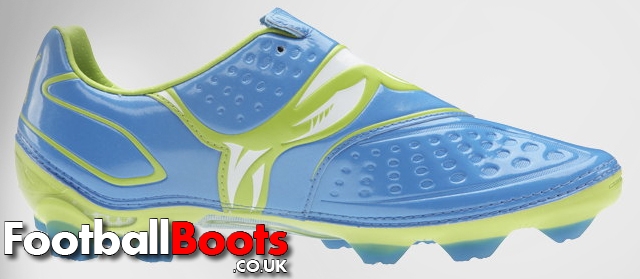 #puma
Posted on January 25, 2012 Justin