Black AdiPure 11pro Football Boots Debuted
The lead White / Black / High Energy colourway of the all-new and revamped adiPure in the form of the 11pro by adidas has had quite an important impact in the world of football boots.
In fact, last week, we saw the likes of Alex Del Piero and Harry Kewell giving them a run-out here, and today we bring to you another couple of players who sported this boot in the less flashy Black / White / Slime edition.
In fact, below, we can see Gareth Barry, midfielder playing for Manchester City during the Barclays Premier League match against Wigan Athletic at the DW Stadium last 16 January, which Bosnian powerhouse Edin Džeko resolved for the Citizens by a solitary goal.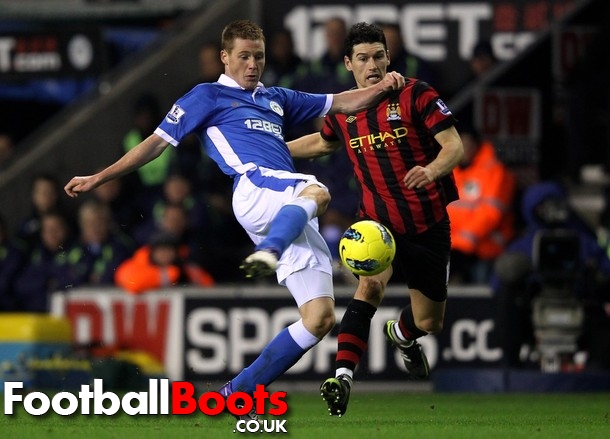 Meanwhile, yesterday, Juventus' winger Simone Pepe was vying with Atalanta's creative midfielder Luca Cigarini, with the latter opting for this boot during the Italian Serie A match at the Stadio Atleti Azzurri d'Italia of Bergamo, which the Bianconeri won by 2 goals to nil.
We would like to know which version of the adiPure 11pro you like best, whether this or in white …
#adidas
Posted on January 22, 2012 Justin