Lotto Zhero Gravity Ultra . . . Laceless
The Lotto Zhero Gravity football boots are the only laceless football shoe in the world, whose life started in a laboratory back in 2002.
The Zhero Gravity Ultra is the evolution of the Zhero Gravity, featuring a combination of exclusively patented technologies that makes it unique.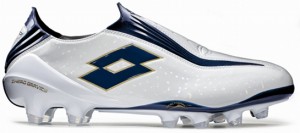 Lotto have described the brand new Gravity Ultra as a football boot that allows for extraordinary contact with the ball, guaranteed by the upper, and enriched with two innovations:
Twist 'nGo – for the first time featured in the laceless boot
Lotto's Twist'nGo technology is a result of a joint-venture between Lotto and the University of Pavia. By pivoting the first stud, the Twist'nGo technology improves performance and reduces the risk of injury.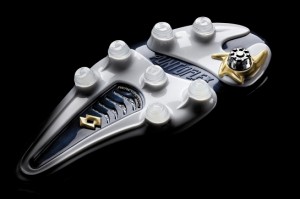 ReactiveArch – the brand new exclusively patented technology
It is a new sole with a concave form, flexing and moving in unison with the natural movement of the transversal arch in the forefoot. ReactiveArch ensures maximum cushioning of the impact forces, stability when planting the foot and reactivity during thrust.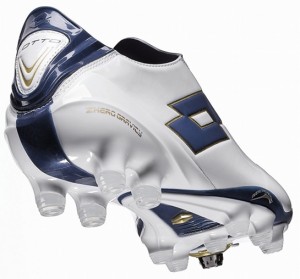 The microfibre upper of the Gravity Ultra football boots is a soft material which moulds to your feet. By removing the laces, Lotto have created the cleanest striking surface available on a football boot.
The precise fit of the Lotto Zhero Gravity Ultra football boots means getting the correct size is essential for performance. Furthermore, to provide the stability needed for the standing foot when shooting and passing, the boots have a heel counter built into the outsole.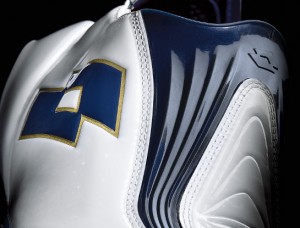 The Zhero Gravity Ultra is definitely the smartest looking Lotto boot to date, and will come in two colourways: White / Metal Blue Night and Black / Bright White.
#lotto
Posted on June 19, 2010 Justin