Unboxing The BeMeister
This week the beMeister complete set hit the FootballBoots.co.uk offices, so let us take you through the unboxing and setting up of this cutting edge football technology. We'll do a follow up article once we have had a chance to use the system during training, 5-a-side and in match action.
Now if you don't know the beMeister set-up is primarily a insole for your boots with a performance sensor, you can also get a beMeister football that works out how hard your kick the ball and the rotations per minute of the ball when you did. These both pair up with the beMeister watch which gives you immediate feedback and also stores data for uploading to your online beMeister account.
The first impression we had when opening the boxes was one of quality, you could really tell that they've spent some time on the packaging & design of their products, everything just looks good.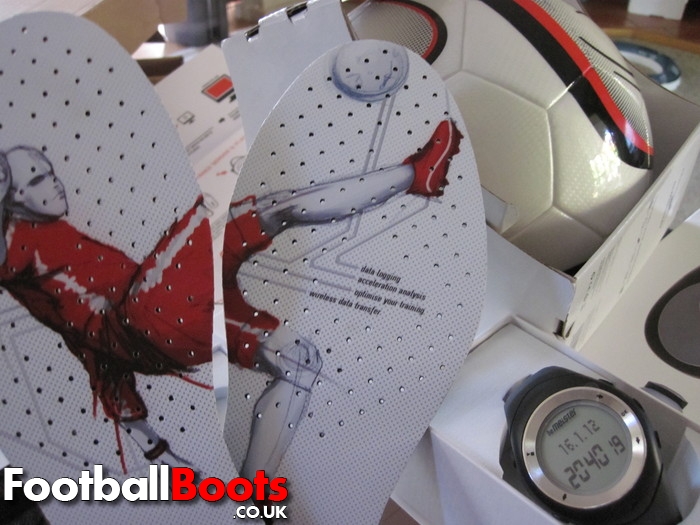 One thing we were glad to find out when reading the instructions is you don't need to wear the watch whilst you are playing. You can if you wish and you'll get the feedback from the ball direct to it, but you really use it for uploading data to from the insole chip. You then connect the watch via usb to put your data into the online beMeister performance center, which in itself is a little strange connecting your watch strap to your computer, but it works!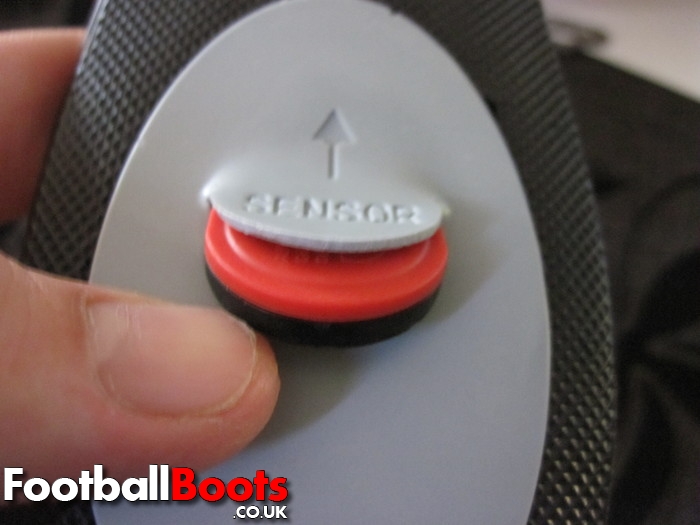 The other neat thing we found is that the dummy sensor that you can put in your other insole, contains a spare battery, so you'll know where to look when the time comes to change it. Can't imagine that will be for a while, but by then you would probably forget where your spare is, not with it in the other foot!
We'll be back with a full review of the beMeister once we have had a proper chance to test the technology, so far looks good!
#bemeister
Posted on January 24, 2012 Ian