White / Night Sky / Ultra Purple Adidas AdiPure 11pro Women's
The all-new revamped adiPure, being termed the '11pro', still points out that an excellent touch of the ball is key on the pitch.
These boots are available for women in the sleek White / Night Sky / Ultra Purple colourway shown here.
Soft Taurus leather makes this football boot crafted perfectly to support the natural movement of your foot.
Ultra-thin DuraCoating then protects the upper in the main kicking area.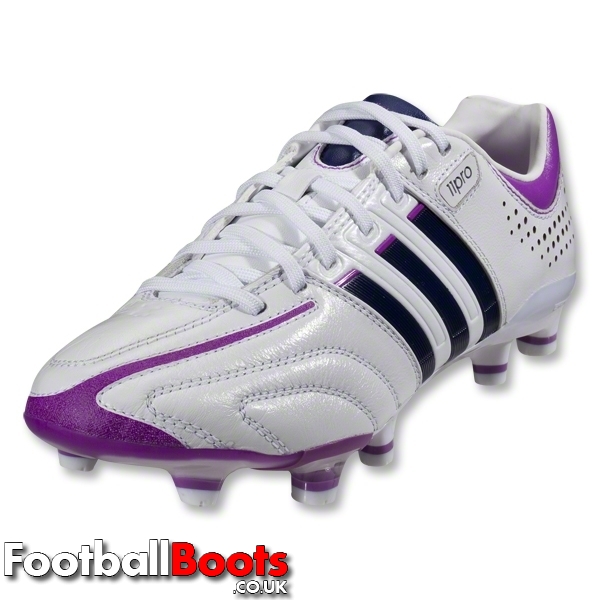 The German brand adidas have introduce their latest technology here in the form of the 360 degree support saddle, welded into the signature 3 Stripes on the instep of the boot in order to give additional support and stability.
Furthermore, the inner lining is covered in super-soft synthetic suede for great comfort.
The SprintFrame outsole construction uses geometrical learnings for the perfect balance between light weight and excellent stability, with a stud configuration providing the ultimate durability on hard ground conditions.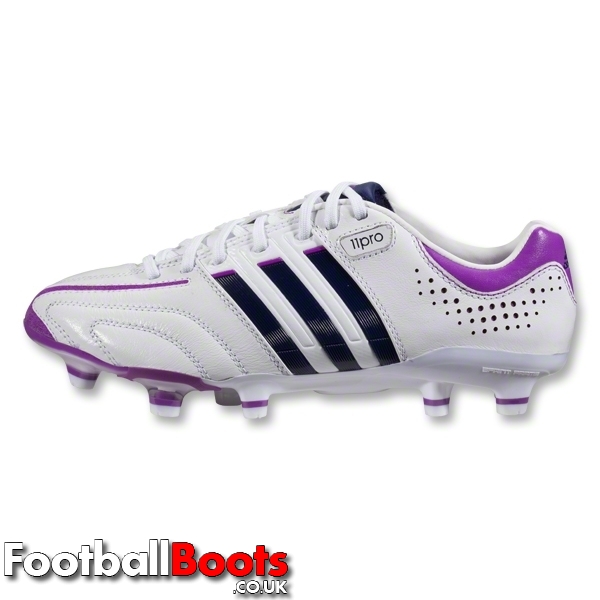 This boot is powered by miCoach too, with the Speed Cell pod having the ability to track your results as regards speed, distance covered, number of sprints, number of steps etc . . .
These stats can then be analysed and shared with others.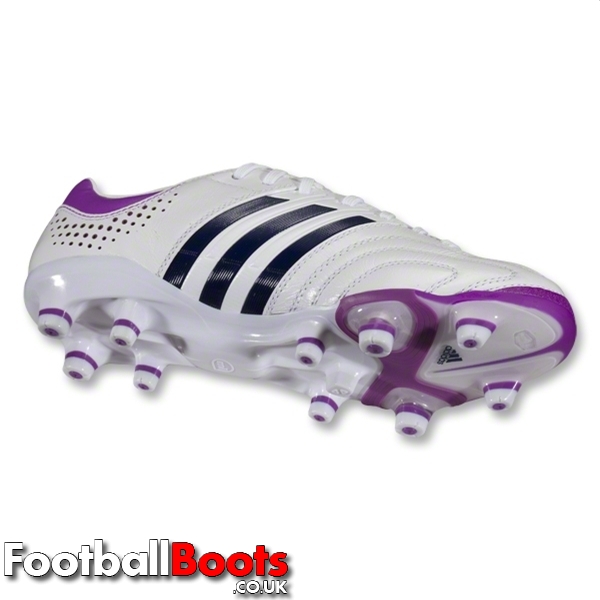 #adidas #women
Posted on January 15, 2012 Justin