Prime Blue / Core Energy / White Adidas F50 AdiZero II MiCoach
Following the release of the all-new adiPure 11pro 'heritage' football boots, adidas have given their F50 adiZero II 'speed' boot a new paint job with this striking Prime Blue / Core Energy / White colourway that should be available for retail as from 1 February.
This incarnation, which seems to be inspired by Superman, confirms the range's connection with bright colours that make you stand out on the pitch.
Synthetic version
The single-layer adiLite Twin synthetic material is used for the lightweight SprintSkin upper, drastically reducing weight while being given a more textured finish to improve ball control.
Leather version
The likes of Messi, Villa and Robben usually play in the edition involving a Goleo calf leather vamp for an increased level of comfort and fit.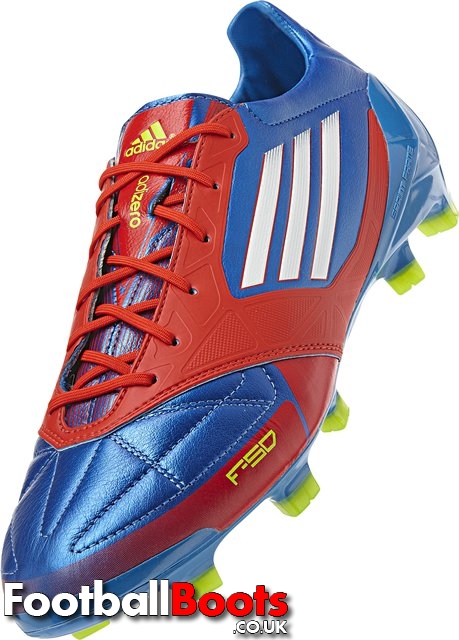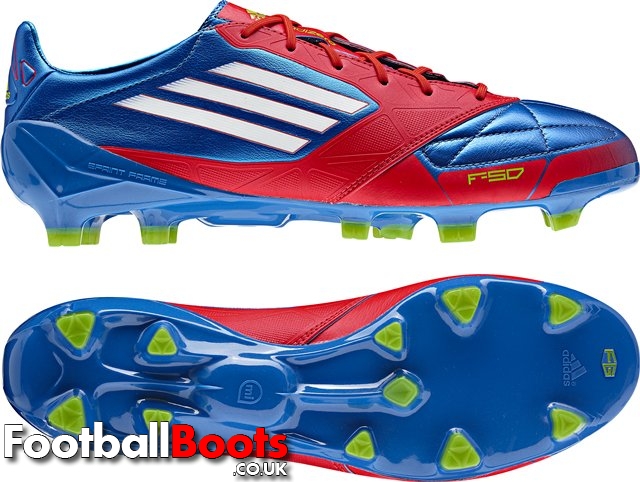 Apart from the popular revolutionary SprintFrame outsole involving a thin and flexible chassis, the adidas SprintWeb offers increased lateral stability and support across the midfoot during movement at high speeds.
Note that these adidas boots should include the cavity for miCoach capability involving a data capture chip that is able to measure key metrics of performance (e.g. average speed per second, maximum speed, number of sprints, distance and stride rates and then transmit them wirelessly to your tablet, P.C. or MAC in order to be able to challenge friends.
#adidas
Posted on January 12, 2012 Justin