Nike+ Football Boots Coming 19th January?
We are putting two & two together here and we are hoping to have this right, but there is no official word and no leaks of a Nike+ Football Boot yet.
Nike are though running a teaser youtube video, see below; now it could be for a redesign of their Nike plus website, or perhaps even the availability of Nike+ on something other than an Apple device, but we think it is for something a bit bigger than that.
[youtube:http://www.youtube.com/watch?v=-PFQDSqrt6E]
Across all sports Nike are currently running an advertising campaign with the twitter hash tag #makeitcount, asking fans "How Will You MakeItCount in 2012 Nike+". What better way to make it count that tracking your statistics.
Gadget website T3 recently visited the Nike Global Headquarters in Oregon where brand officials teased an imminent arrival of Nike+ boots, but did not reveal any specifics.
We think that Nike will most likely hit multiple sports at the same time with their Nike+ boot release, where they could include American Football, basketball, tennis and baseball as well as football in the release.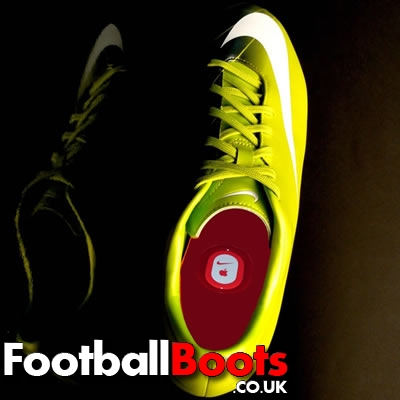 We believe that not only will the technology based Nike boots measure your average speed, top speed and traditional metrics that you find with the adidas miCoach speed cell, but that Nike will leverage their relationship with SPARQ to create standardised tests to help you improve your top speed, strength and conditioning via online videos and training tied to the Nike+
All our hunch though, we'll leave you with the thoughts of Paul Winsper, Nike's SPARQ Performance Director who said:
"We've successfully combined performance tracking technologies with running though five years of Nike+" … "Are we going to bring Nike+ to other sports? That idea of taking professional expertise, professional athlete insight, delivering it to people [through technology] absolutely, it's an area that clearly has a massive future."
"All you need to know is that when Nike does something, they tend to do it very, very well."
Posted on January 10, 2012 Ian