Scholes Returns With T90 Laser Boots
Paul Scholes officially announced his retirement from football last 31 May, but he has reversed this decision yesterday as he appeared as a substitute in the match from the F.A. Cup third round for Manchester United against Manchester City.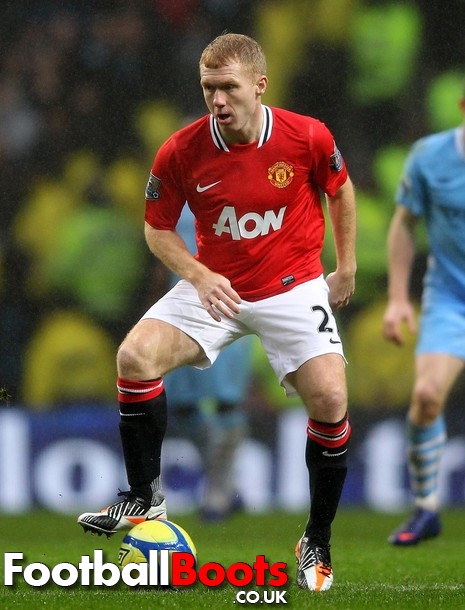 At the Etihad Stadium, where United beat City 3 – 2, the tenacious midfielder confirmed himself as an avid T90 Laser endorsee, going for the original White / Orange / Black colourway of the 4th incarnation, rather than the latest Red and White Kanga-Lite release.
#nike
Posted on January 09, 2012 Justin