Classic Boots : Gola Vintage
The Gola enterprise was established in the U.K. way back in 1905, producing tracksuits and boots, including football boots like the ones shown below.
What do you think of the pair of Gola Cup football boots shown above?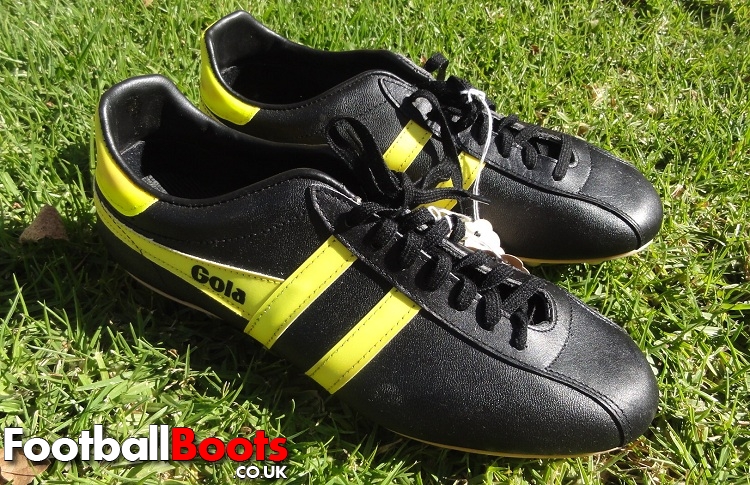 The Gola Speedsters with a touch of yellow above also date back to the 1970s.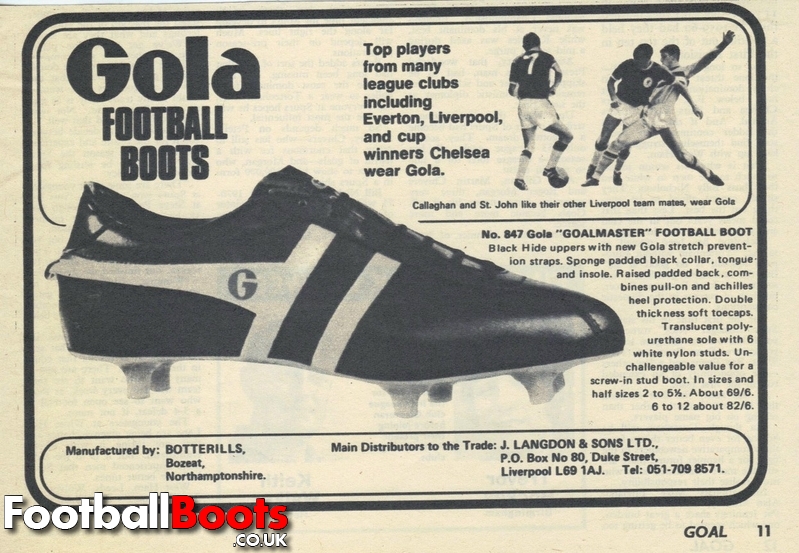 Somewhat needless to say, such boots involved a smooth leather upper and a very basic soleplate with a stud configuration for firm surfaces.
#boots
Posted on January 06, 2012 Justin