Silver / Black / True Red Umbro GT Pro II
Following this Blue Radiance / Orange Popsicle colourway, the GT Pro II should be out in a Silver / Black / True Red incarnation that will surely stand out on the pitch.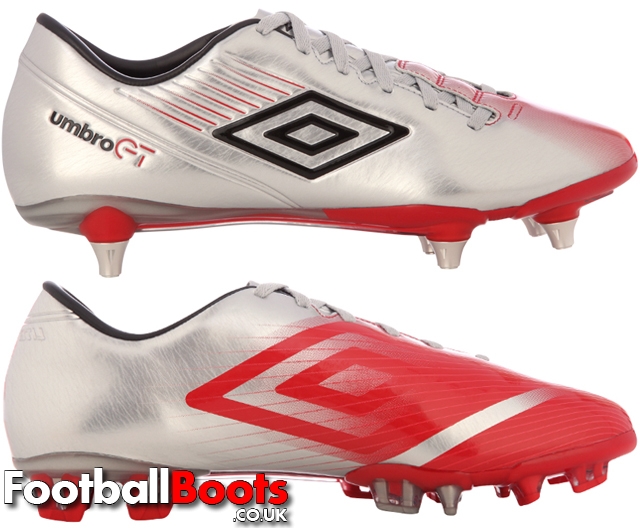 This boot involves sharp and dynamic contrasting colours used onto a Teijin synthetic upper, together with a lightweight soleplate for improved traction and a responsive stud configuration.
Note how the faded True Red instep of the boot features an interesting large hidden Umbro logo, as well as a number of ridged lines.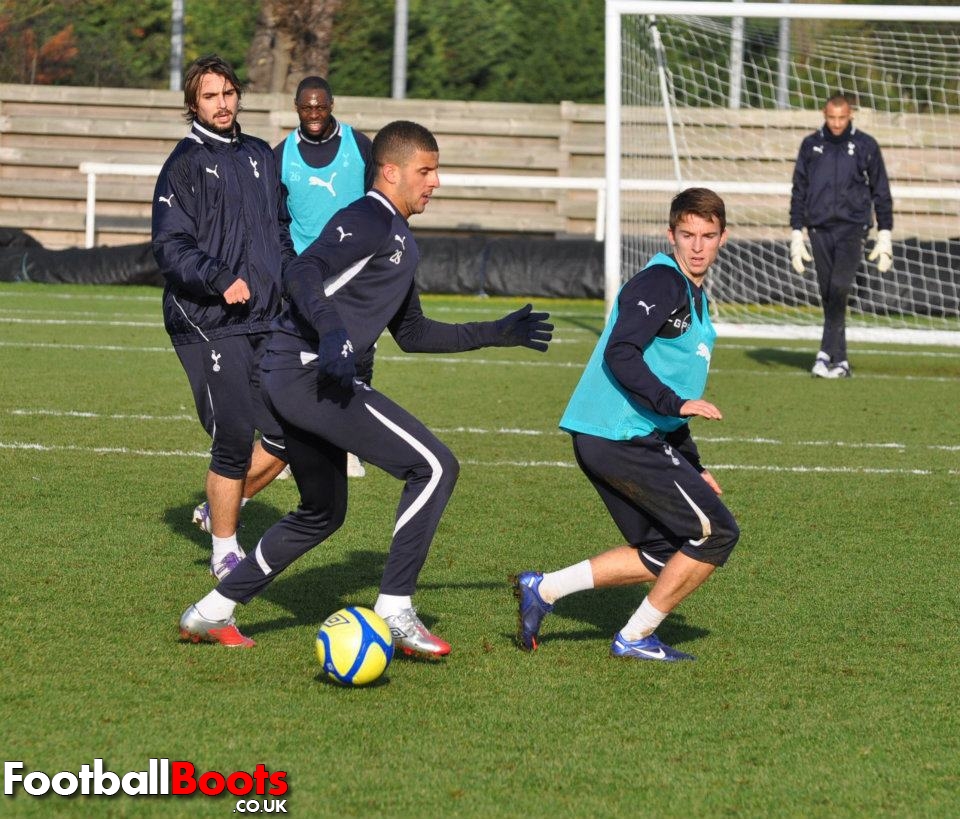 Tottenham Hotspur's Kyle Walker has already gotten into these futuristic boots, opting for this colourway in his side's latest training session.
#umbro
Posted on January 06, 2012 Justin