2012 Adidas Boot Release Calendar
adidas kick off 2012 with the release of their latest adiPure boots in February and these come with miCoach. They are being actively tested by players now including Bastian Schweinsteiger for Bayern Munich and Harry Kewell for Melbourne Victory, they will be known as the adiPure 11pro.
Next on the calendar for adidas in March is a whole lot of adiPower Predator releases including what is likely to be a very popular pair of Black Out Predators, two super light version of the Predator will also be available along with a new colourway for the F50 adizero II.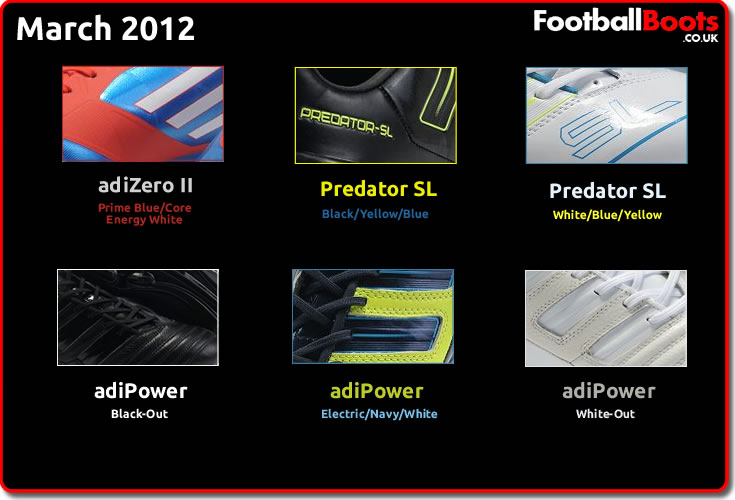 Now we move on to the biggest adidas boot news of 2012, the arrival of the Predator LZ. Their new control version of the Predator redeveloped with five lethal zones on the boot.
Formerly the D5 this new Predator has been out in testing for a while now with the likes of Ballack, Nani, Kaka and Nasri putting it through its paces. You'll likely see this boot in April or May.
This isn't all the boots adidas will be launching but a lot of the major ones we are aware of right now and if you know of any more, we'd appreciate you getting in touch or leaving a comment and we'll update the calendar.
Posted on January 06, 2012 Ian