Classic Boots : Converse Vintage
The Converse shoe company was founded in Massachusetts in 1908, with the main highlight of its history being the introduction of the All-Star basketball shoe in 1917.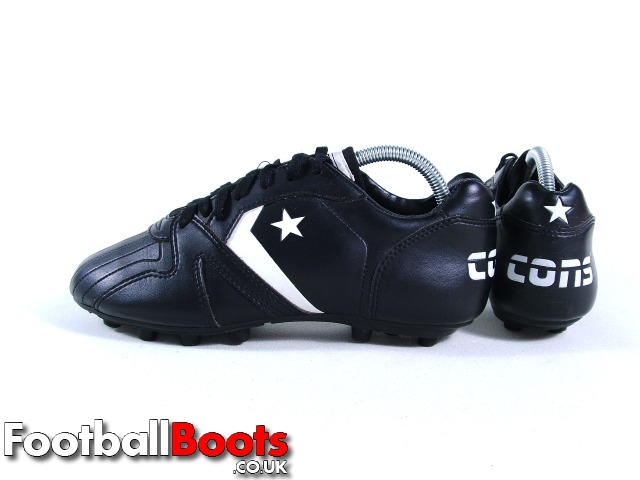 However, throughout its life, Converse has also produced athletic shoes for tennis and the football boots that we are showing in these images.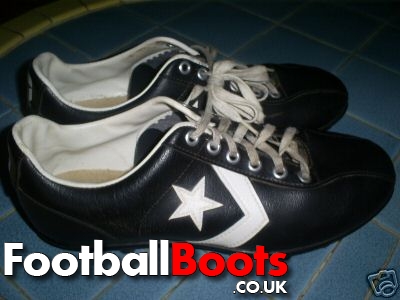 Known primarily in sport as a basketball shoe maker, Converse released the Weapon in 1986 an all leather basketball shoe that had many colour schemes to match the teams of the NBA. They also have a heavy musical connection making shoes tied to many bands including the Ramones, Metallica, The Clash & Nirvana. In 20012 the company was turned around from bankruptcy and by 2003 Nike saw the potential any acquired the firm as a subsidiary, a move that means we are unlikely to see football boots from Converse again, with Nike focusing on brands Umbro & itself for soccer.
#boots
Posted on January 02, 2012 Justin