Classic Boots : Puma Vintage
Puma is a German multinational company formed as the relationship between Adolf and Rudolf Dassler deteriorated to lead to the development of two separate brands, adidas and itself.
It is interesting to note that the company was first established as Ruda in the 1940s, with the original logo also being shown in the interesting picture above.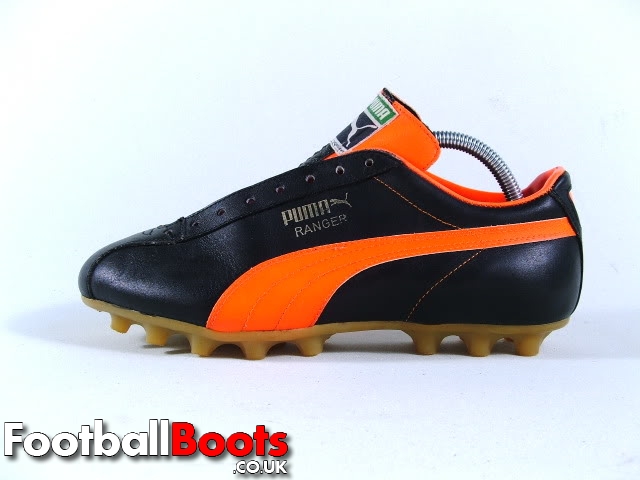 Shown here are what should be the predecessors of the Puma King 'heritage' boot we know of today, with the signature Puma Form Stripe that has remained over the years.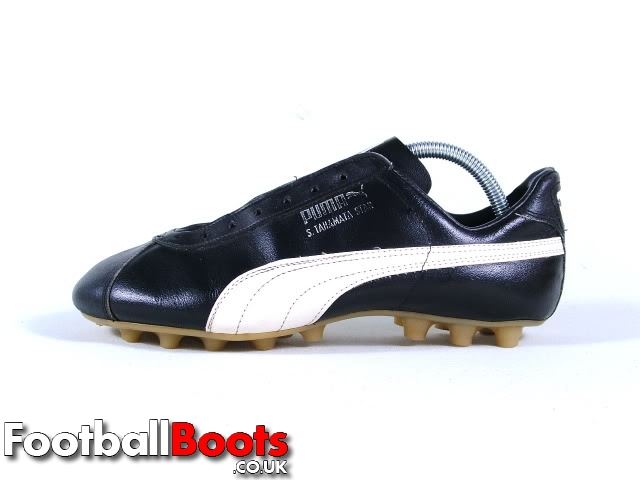 Puma boots have been worn by such past greats as Cruyff, Pelé and Eusébio, as well as Buffon, Chiellini, Fàbregas, Falcao and Henry today. At the 1966 World Cup, hosted and won by England Portugese forward Eusébio was tournament top scorer with nine goals, three more than any other player. Four years later in Mexico; Brazilian legend Pelé scored the opening goal of the final with his Puma boots, the South Americans would go on to win the game 4-1 and be crowned 1970 World Cup winners. In 1974 Dutch super-star Johan Cruijff was the face of Puma, the play-maker taking the Dutch all the way to the final where they would lose out to hosts West Germany.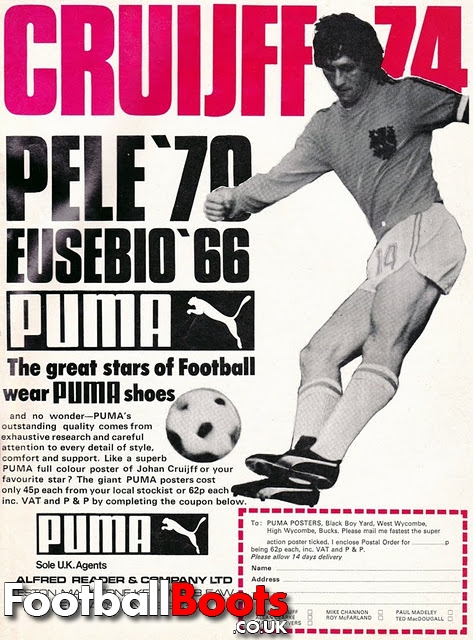 #puma
Posted on January 02, 2012 Justin