2012 T90 Laser IV & Tiempo Legend IV Leaks
After we showed you images of the prospective Nike CTR360 Maestri III football boots here earlier this week, we are in a position to present to you upcoming releases from the T90 and Tiempo ranges.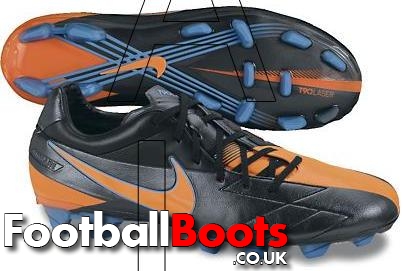 The first image above shows a T90 Laser IV in a rather odd Black / Orange / Blue mix, whereas the Tiempo Legend IV should be out in a Black / Grey / Red colourway that somewhat reminds us of the original Black / White / Orange incarnation.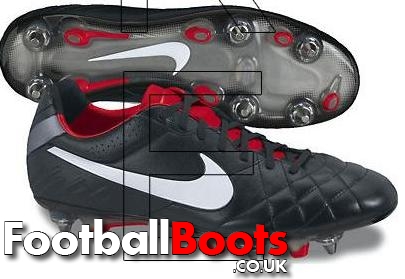 These boots will probably be released around May 2012, just in time for the Euro 2012 manifestation.
#nike
Posted on December 31, 2011 Justin