Rugby World Cup Final Boot Spotting
The French rugby squad had every right to feel aggrieved after losing in the World Cup Final to a nervy New Zealand by a single point at the Eden Park Stadium in Auckland.
Maxime Mermoz of France was spotted in one of the latest v1.11 colourways by Puma in Black / Blazing Yellow vying with New Zealand's Ma'a Nonu in a flashy edition of the rugby-specific adidas adiZero RS7.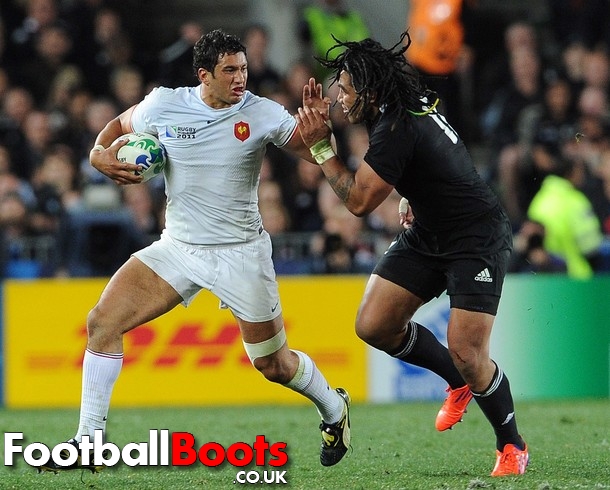 The latter boots were sported in a white & red colourway by Sonny Bill Williams of the All Blacks, despite being the subject of heavy criticism by QPR boss Neil Warnock.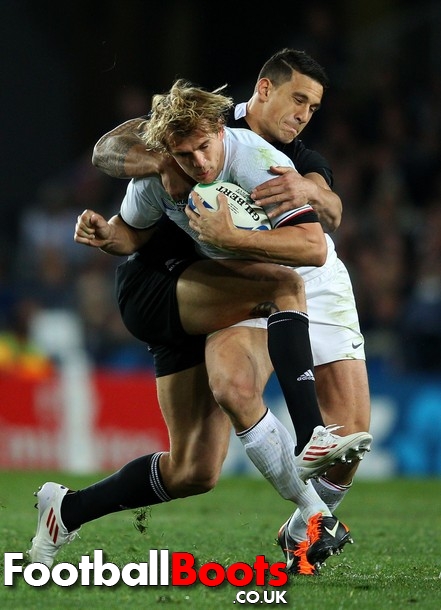 During this IRB Rugby World Cup final match, we noticed the proliferation of the Tiempo Legend IVs by Nike in a Black / White / Orange colourway, especially at the feet of French players like Imanol Harinordoquy and Aurelien Rougerie.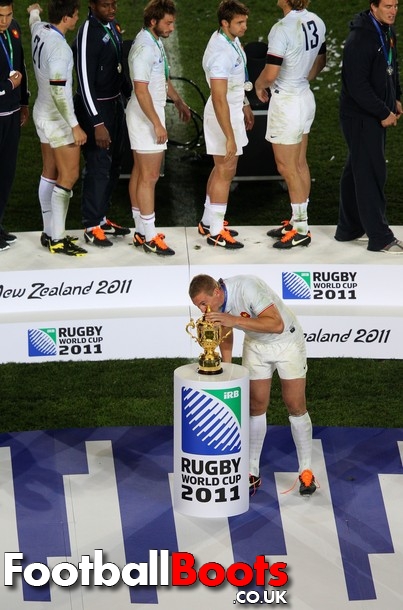 Below, note perhaps the most interesting boot of the game, with Francois Trinh-Duc wearing unique black & yellow Puma PowerCat 1.10s.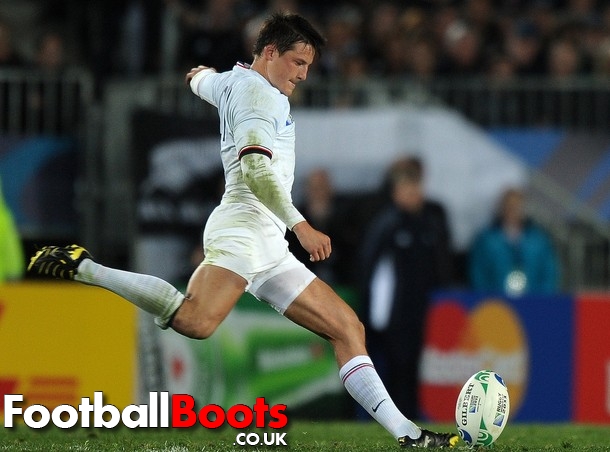 #rugby
Posted on October 24, 2011 Justin