Fàbregas Debuts The PowerCat 1.12s
Barcelona man Cesc Fàbregas finally sported the White Pearl / Puma Royal / Team Gold PowerCat 1.12 football boots that he showed off multiple times, including as he officially signed for Puma here, following the likes of Pienaar, Henry, Agüero and Falcao.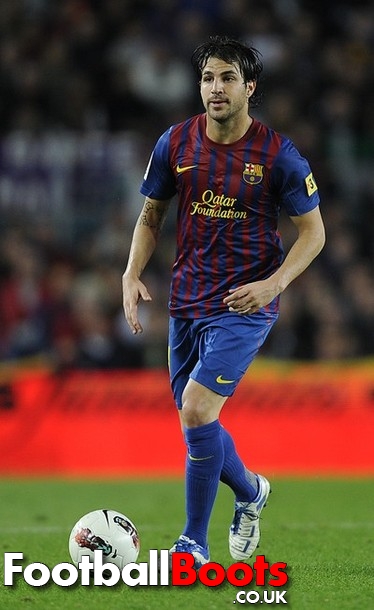 The Spaniard went for this unreleased pair of boots during the Catalan giants' latest La Liga match against Sevilla FC at the Camp Nou, which finished 0 – 0 as Messi missed a late penalty too.
A right thigh injury hindered Cesc from debuting this highly anticipated incarnation, which will feature the new Puma 3-D Duo Power Shooting Technology that can be seen above applied to the kicking area on the inside to also improve grip on the ball.
#fabregas #puma
Posted on October 23, 2011 Justin