Arsenal Stars Train In New Mercurial Vapor VIII
Arsenal trained at London Colney on Friday ahead of this weekend's Premier League match against Stoke City. Three Gunners were spotted taking a black-out edition of the upcoming Mercurial Vapor VIII by Nike to the field in training.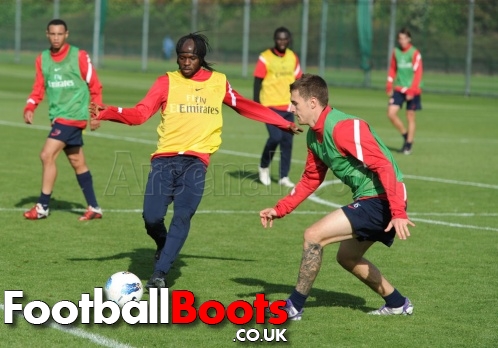 This next big super-light Mercurial release has, in fact, been tested by the likes of Gervinho, Arshavin and Chamakh.
Signs are good for Arsenal ahead of this match, having won their last three games at the Emirates in the Premier League after losing to Liverpool in their first match of the season at home. Meanwhile, Stoke City have failed to take a point in their visits to North London, having lost to Arsenal on their three previous league visits. However, note that Stoke did win their last meeting 3 – 1 at the Britannia Stadium in May 2011.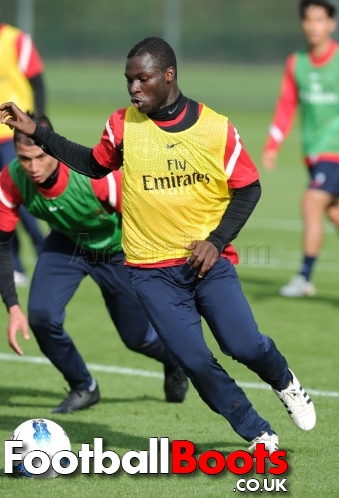 #nike
Posted on October 22, 2011 Justin