A Performance Chip For Every Football Boot – BeMeister
Whilst all the attention technology wise is on the adidas miCoach that has been put in to the adidas adizeros recently, their is a German company who are putting the finishing touches to technology that will make any football boot capable of capturing performance data. Data like running distance, maximum speed or the number of sprints – all this data is now available to anyone and can be analysed and compared with their team mates and with professional players.
[youtube:http://www.youtube.com/watch?v=G0n-V2PS60w]
It will be available from November 2011, creators beMeister thought why stop at the player and their boots, why not track the ball too! Yes their second product will be the beMeister football, which is also equipped with a sensor and measures the speed and the rotation of the ball. This opens up new possibilities for effective and measurable shooting and free-kick training.
Player information is collected by a performance sensor that is located in the insole and fits in any standard football boot. The data is stored in the sensor and transmitted to a receiver watch. The data can then be easily uploaded to a computer by USB. An online analysis tool allows the player to evaluate and compare game data.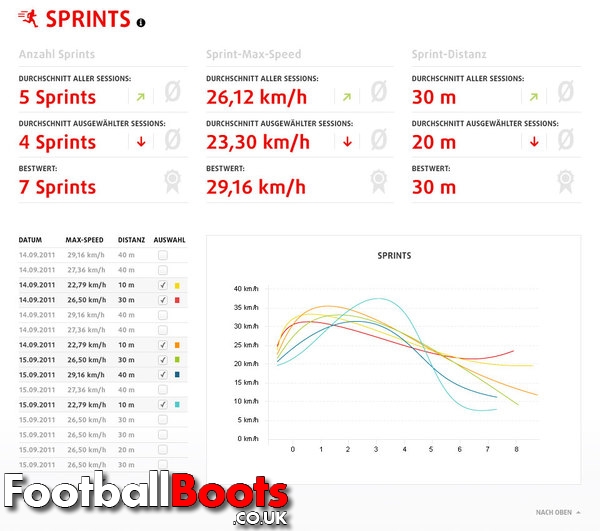 For more details visit www.be-meister.com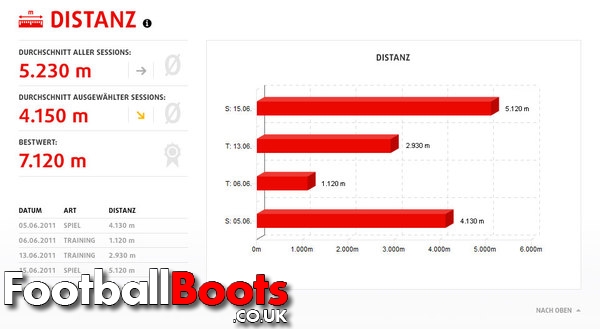 #bemeister
Posted on October 20, 2011 Ian