Black & Blue Geometras Get A Run-out
The Umbro Geometra Pro is "the new kid in town" when it comes to 'control' football boots, featuring an Energy Control Zone in order to absorb excess energy quicker for better ball control.
The Black / White / Vivid Blue / Yellow colourway is currently being sported by Diego Capel of Sporting Clube de Portugal, as well as Peru's captain Juan Manuel Vargas, who can be seen below fighting for the ball with a Paraguay opponent in a recent World Cup qualifier.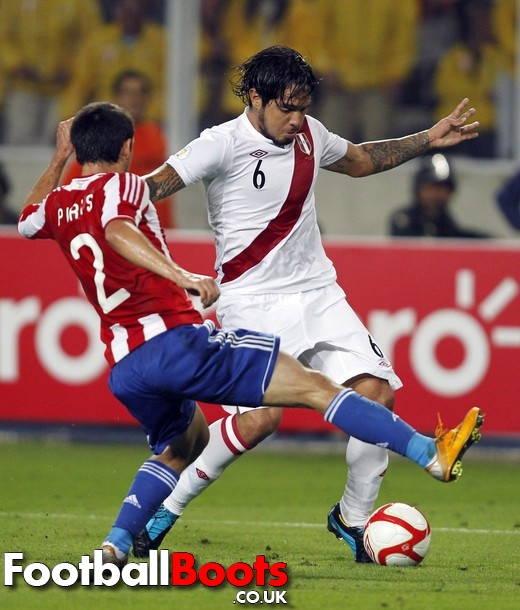 Note that this incarnation is currently available on the market at a price of approximately £ 90.
#umbro
Posted on October 13, 2011 Justin