Black Out Umbro Speciali III Pro Boots
The boots you see below were worn by Real Madrid & Portugal centre-back Pepe in training this week at Ciudad Real Madrid, the club's training ground known as Valdebebas.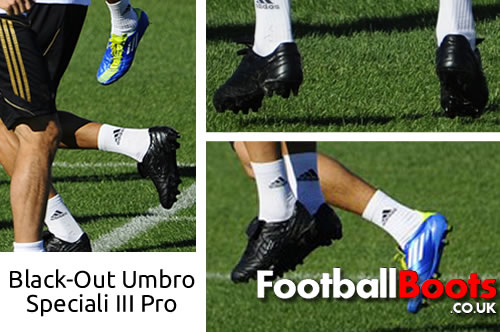 You can note from these images that the new Speciali will have a hidden asymmetrical lacing set-up similar to the Geometra to provide a larger flat strike surface. They also hav
A long time Speciali wearer; Pepe has been wearing the Umbro Geometra this season, but now is testing these new Speciali. Keep your eye out for other flagship Umbro wearers like John Terry and Michael Owen in these new Speciali boots soon too.
#umbro
Posted on October 12, 2011 Ian