CR7 IN NEW MERCURIALS
After showing you leaked images of the upcoming orange and white Mercurial Vapor VIII football boots, we have now seen Nike's Portuguese ace Cristiano Ronaldo sporting a black-out edition of this boot during a training session with his national side, thus being the first player to be spotted in the next big Mercurial release.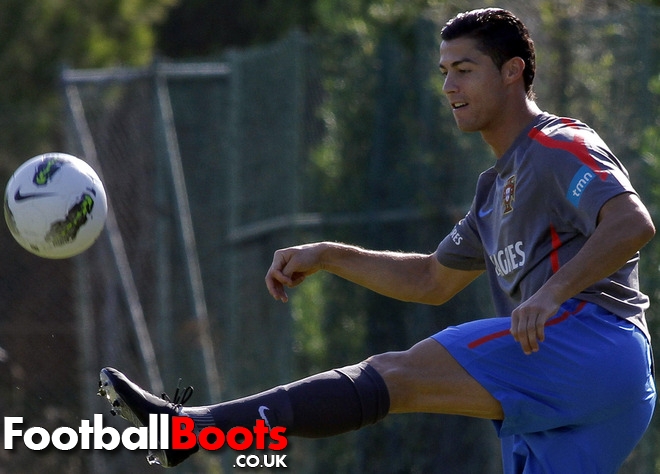 Immediately, you can notice a newly re-designed upper for a superior fit and a very close feel of the ball, whilst layers of glass-fibre replace the carbon-fibre soleplate. Also note that there is no Sense stud technology, with only two studs at the heel for optimal penetration (as well as a measure to put the Mercurial back in the 'speed' boot race).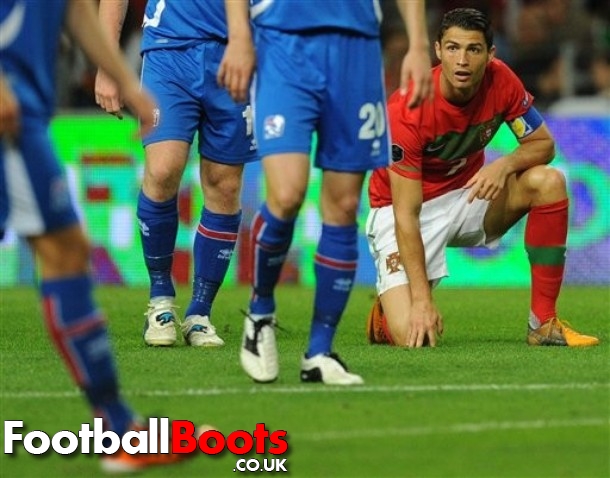 Despite trying this incarnation out in training, CR7 then opted for the Orange Peel / Metallic Hematite Nike Mercurial Vapor Superfly III against Iceland during yesterday's Euro 2012 Group H qualifier that Portugal won 5 – 3 at the Estádio do Dragão.
#cr7 #nike
Posted on October 08, 2011 Justin