Adidas Launch MiCoach Adizero Football Boots
Messi has been wearing them since the beginning of the month and we showed you him in action against Nigeria with them, but now adidas are officially launching the new adizeros and they come with miCoach technnology.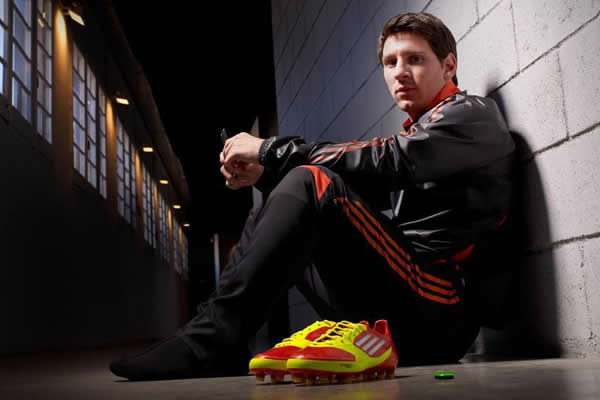 These are boots with a brain! They measure and record your performance on the pitch, the little green chip you see with Messi above is placed inside the outsole and tracks your max speed, number of sprints, distance travelled, number of sprints, top speed, the on-board memory stores all of your measurements during your game or training for up to seven hours that information is then sent to your computer or enabled smartphone.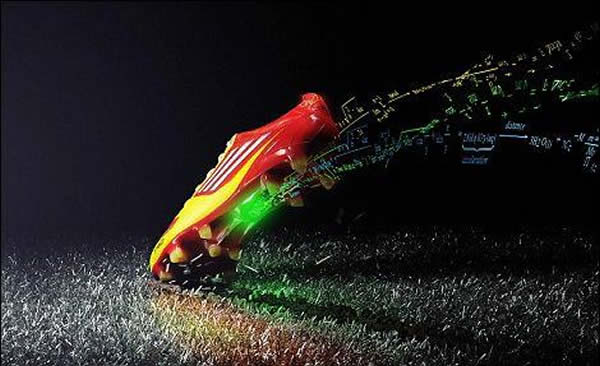 The removable 8g chip brings the total weight of the boots to 173g when in place and fits in to a cavity on the outsole, in a position where the weight is needed for stability in the boot. The rest of the boot uses the adidas cutting edge technology, the Sprintskin upper is made from adiLite Twin material, the Sprintframe is a one-piece chassis and the TPU Bottom Frame is now improved and referred to as the sprintweb. Even with the new technology these boots are still built for speed. The adizeros with miCoach will be on pre-order by the end of the month and available to buy and wear from December 1st.
#adidas
Posted on September 29, 2011 Ian