Nike Tiempo Legend 7 Test & Review
What's up guys, Matt and Tom from the Football Boots team, and what a treat we have for you guys today, and that's because we've got the brand-new Nike Tiempo Legend 7 which is one of the most exciting releases of the last few seasons and probably the most forward-thinking, innovative, leather football boot of all time. So, let's find out what they're all about in a full test and review. Let's go.
So, the main thing that you guys all wanna know is what's happening on top of the upper and, also, inside. So, let's take a closer look. Now, as we can see, it's got that k-leather upper. Is it the best quality leather on the market? I wouldn't say so. Not as quality as something from Mizuno, but one thing that you can guarantee, it's gonna be incredibly soft and flexible.
Now, looking at the actual inside exoskeleton, and we can see that it's almost got that ribbed effect which is gonna be brilliant for a little bit of cushion on the ball and, also, a little bit more friction which is something you don't usually see from leather football boots. So, let's just take a close look at the leather upper itself, and as we can see, it has that almost creased, ripplin' effect which is exactly what you want from a football boot which as you can see, means its gonna be incredibly soft and flexible. So, in terms of being able to feel the ball, it's gonna be brilliant for that, and, also comfort is gonna be incredibly high.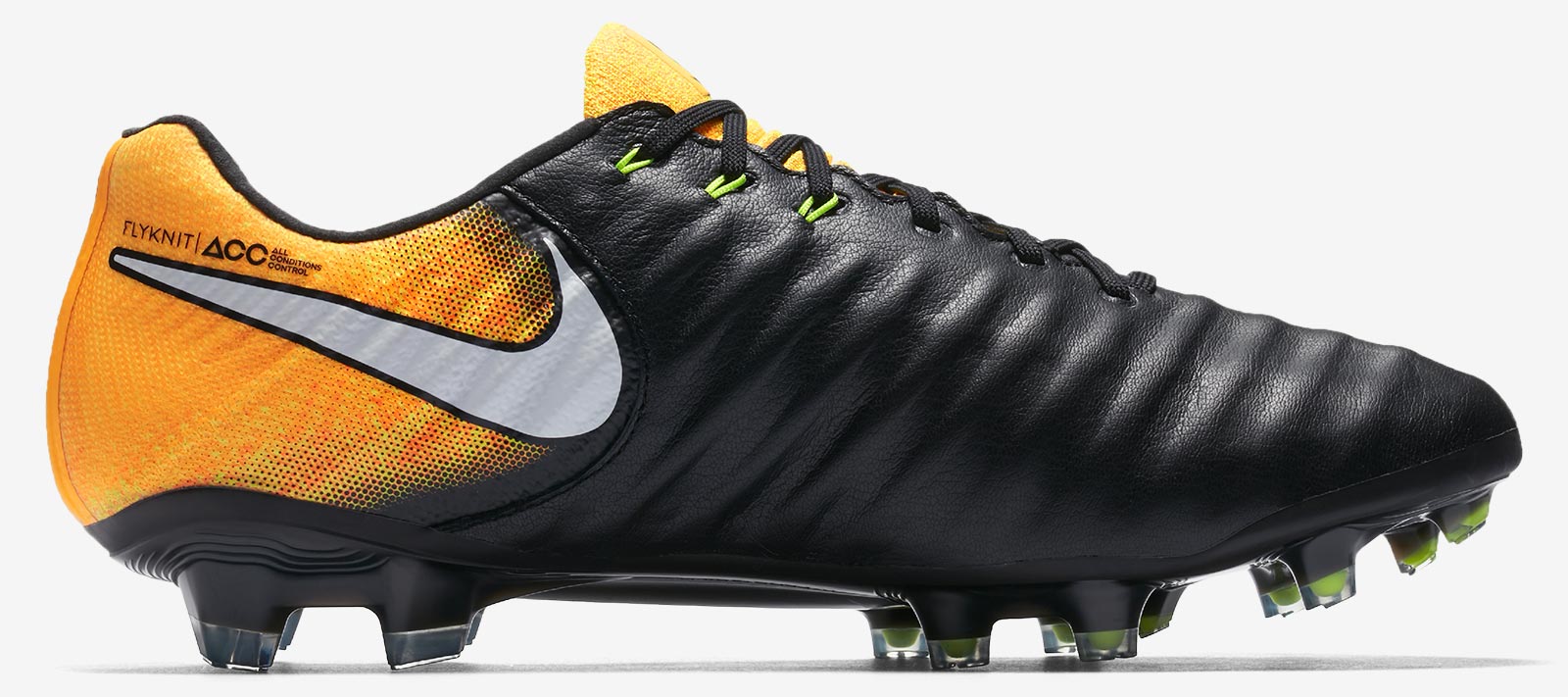 So, if somebody was to ask me what my favourite feature of the Hypervenom Phantom Three was, I would 100% say it is the exposed hoops for their lacing system to pull them nice and tightly. Now, we have that on the Tiempo Legend Seven. If I come a little bit closer, we can see those top three lacing hoops. They are actually exposed. The rest of them, they're just straight thought that leather upper, but the ones at the top we can see. They're exposed which means when we pull those laces tight, you can customise the fit even more so than a lot of other boots on the market.
So, we've just mentioned how the Legend Seven has exposed lacing hoops which is very similar to the Hypervenom. Now, a really good, positive thing about the Legend Seven is to me, it doesn't feel like an original Tiempo boot. It's much more of a crossbreed between a Tiempo, a Hypervenom, and a Superfly. See, if we take another close look at the exposed lacing hoops, they aren't just hoops at the top of the lacing system. They're actually Flywire cables which connect it to the soleplate alongside that Flyknit heel cup. So, in terms of being forward-thinking, you're not gonna get a more forward-thinking boot on the market compared to Legend Seven, right now.

So, whenever we get a brand-new silo in the office, I take 'em out of the box, and I straight away look for my favourite feature on the boot. Now, this Legend Seven doesn't just have one favourite thing of mine. There are so many brilliant things about the boot which I love so much. So, let's take a close look at each one. Now, my absolute number one favourite feature is the Flyknit tongue. I really do like the hybrid tongue of the Legend Six and also on my finish, but this Flyknit tongue is so comfortable, so stretchy. So, in terms of getting a compressing fit, it's absolutely brilliant.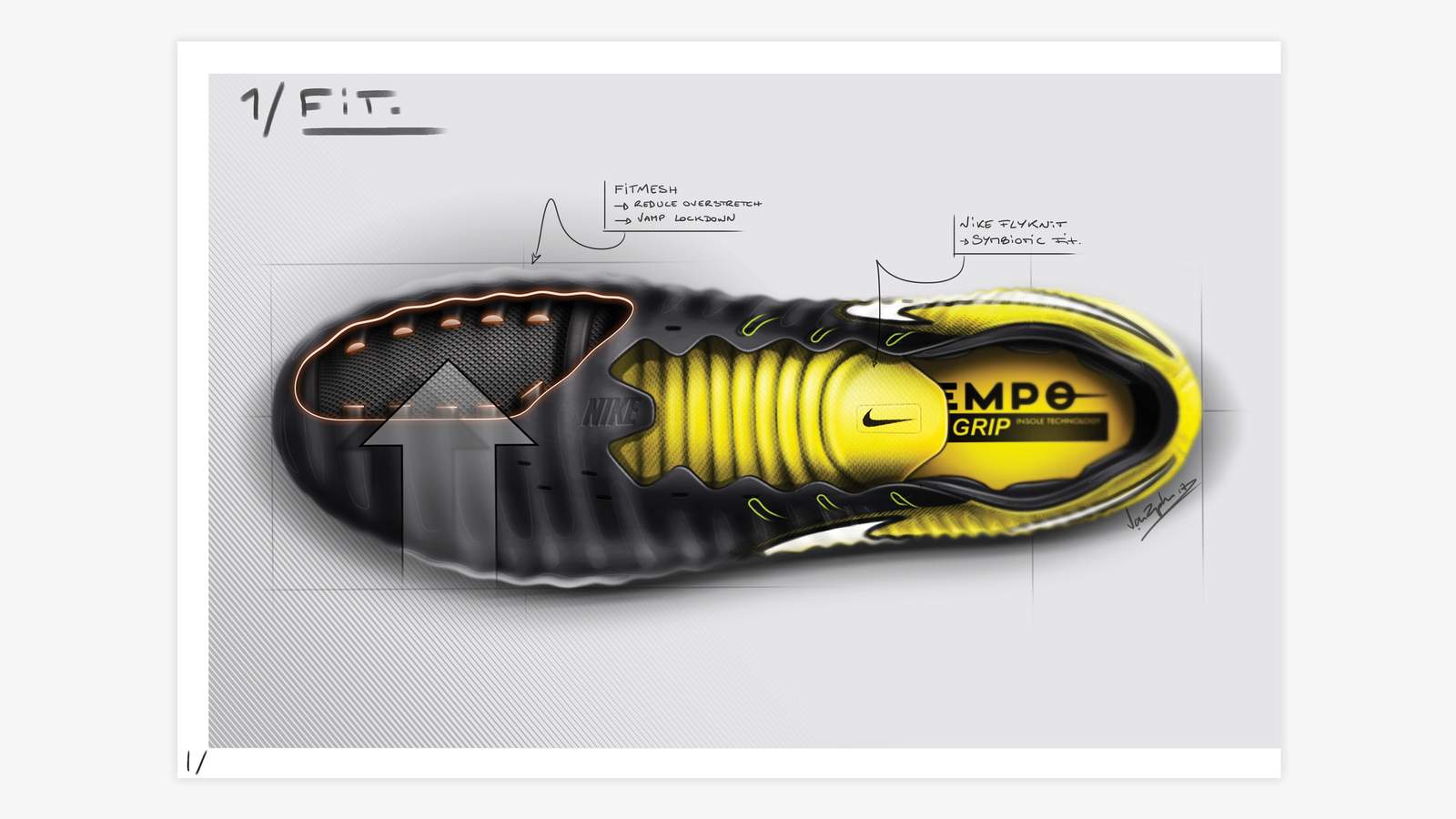 Now, we've touched on the exposed lacing hoops. I think that's great. I think a lot of football boots, especially from Nike, should have this. Amazing. Now, if we look at the inside of the boot, take out the sock liner, and then inside, we can see it's got Nike grip on the heel, and, also, on that forefoot, as well, on the actual plate. Now, does it make a massive, massive difference? No, but one thing I can't stand is when sock liners slide around in the boot, and you can be absolutely assured, or when you're lacing up in the Legend Seven, you won't find that whatsoever.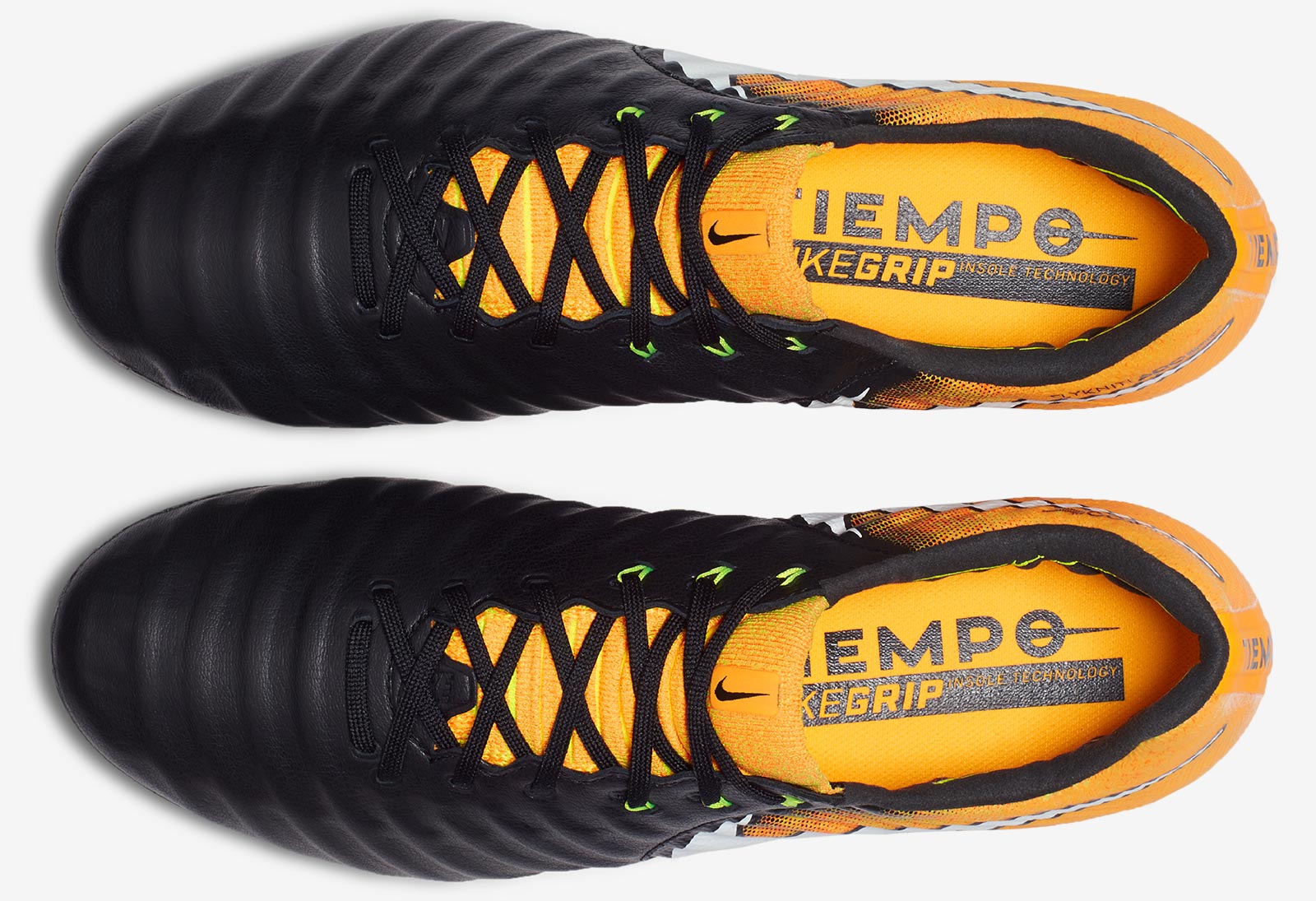 So, lookin' at almost every single Tiempo Legend ever released in the history of the boot silo, you can almost guarantee that the soleplate is gonna be exactly the same on each model, but this is the first time we can see a massive difference. Now, it's got hyper-stability technology which means that in that mid-foot section, where you want it to be stiff for responsiveness, it's definitely gonna offer you that, but at the toe box, super, super flexible, very similar to the Hypervenom Three. Looking at the soleplate itself and the stud configuration, we can see it's got shaven studs at the back for brakin', some plating ones just in front, and then, looking towards the forefoot, we've got conical studs and some more shaven studs for brakin' and acceleration. What a soleplate this is. I think this is top-level. The material itself I don't think is the highest quality, but I do like the stability in the mid-foot and the, also, stud configuration I think is top-notch, as well.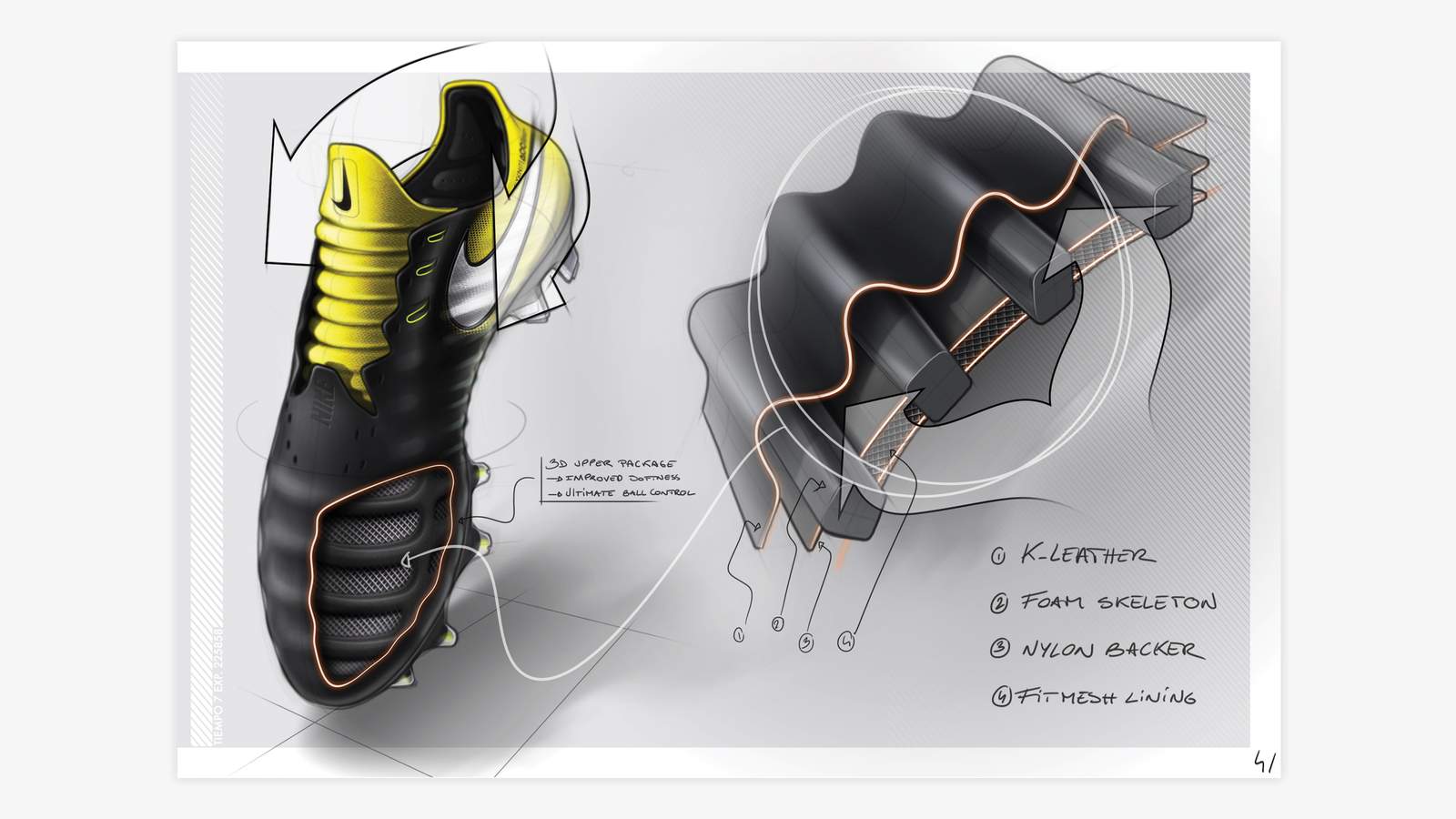 So, just like you guys watchin' at home, I'm lookin' at the Legend Seven, and I'm thinkin' this is an outstanding pair of football boots, but let's just see the attention to detail Nike have actually gone to to make the Legend Seven as good as it can be. Now, we talked about the upper, but let's have a look at the heel lining, and hopefully, you guys can see. It's got those ribbed pads inside, and trust me, when you lace these up, it is one of the most comfortable pairs of boots around the heel I have ever tried on. It is so, so soft. So, so padded. I've never even seen anything like this before. So, in terms of the heel lining, Nike get a massive tick from me.
So, guys, there you have it. The Nike Tiempo Legend Seven. What a pair of boots Nike have released. Tommy loves how they feel on feet, I love the way they look and, also, feel in hand. So, massive thumbs up from the Football Boots team, and if you're interested, then definitely check these out. You will not be disappointed, but that pretty much wraps up our test and review.
#review
Posted on July 03, 2017 Matt