Nike Hypervenom Phantom 3 DF 'Motion Blur' Review
Matt from the Black & Orange team, and today, thanks to Nike, I am testing out the Hypervenom Phantom Three DF in that motion blur pack colorway. Now, Tommy has tested the Phantom threes already. He gave them a big thumbs up, but this time it's down to me. Are they going to be a boot which are good for my own personal taste, and also what about you guys? Should you get the Phantom Three DF? Let's find out today in our test and review.
So, first off let's talk about the colorway and design, and let me tell you I absolutely love this colorway. Blake didn't like them, Tom didn't like them, but I actually really enjoy this blue and white. Now, the only problem for me is the actual design of the Hypervenom Phantom Three. The off centre half and half, I'm not actually too much of a fan of that, but in terms of this actual colorway, this would be a colorway that I would actually pick up off the shelf and say I want these.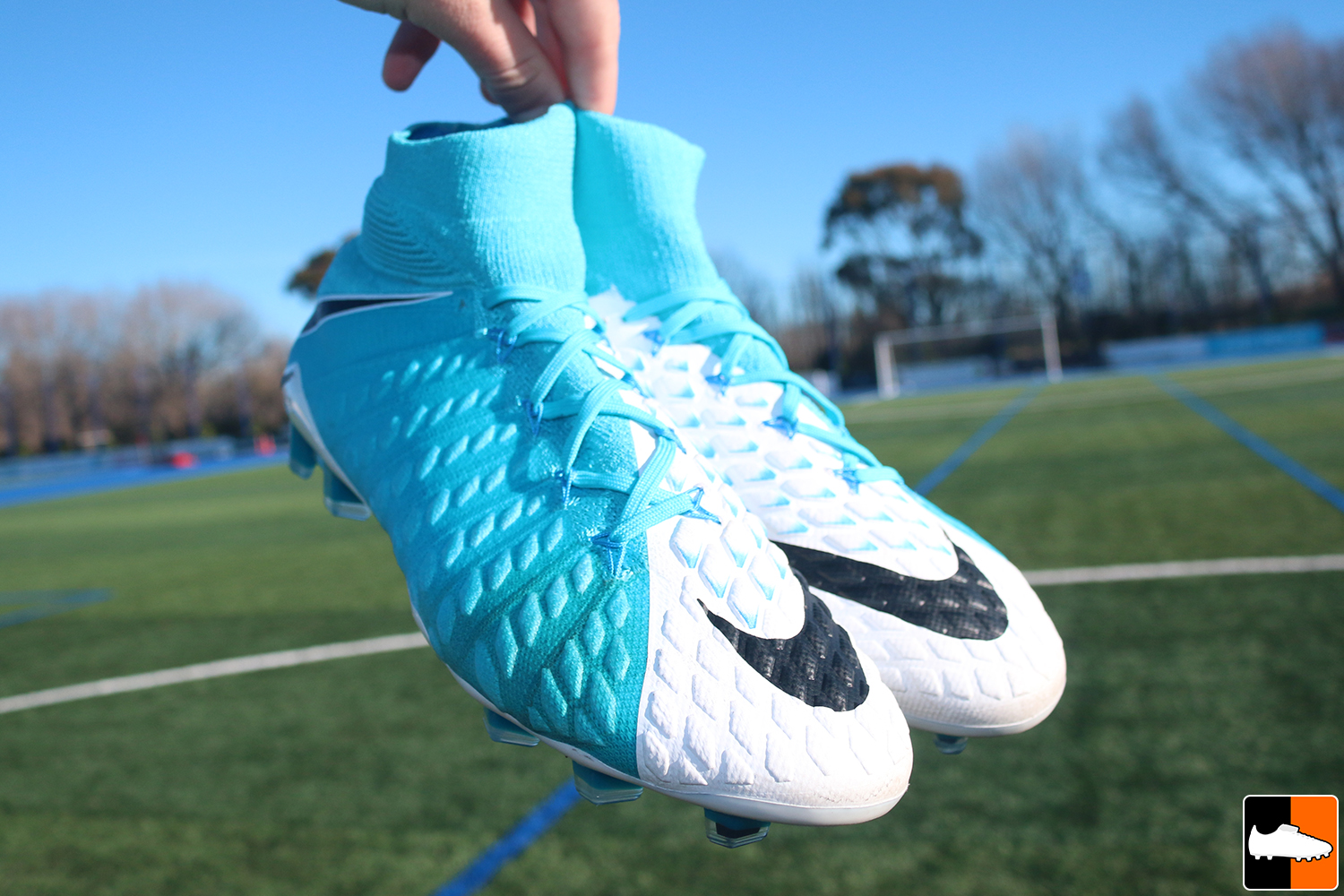 So, one thing I actually love about the Phantom Threes is those exposed lacing hoops, which are flywire cables which attach the sole plate to the actual lacing system, and not only does it increase fit but we can actually customise it so much better than almost every single pair of football boots on the market because these flywire cables actually move when you pull them tight. So, when we're talking about football technology, you can't really ask for more than what you find on the Hypervenom Phantom Three DF.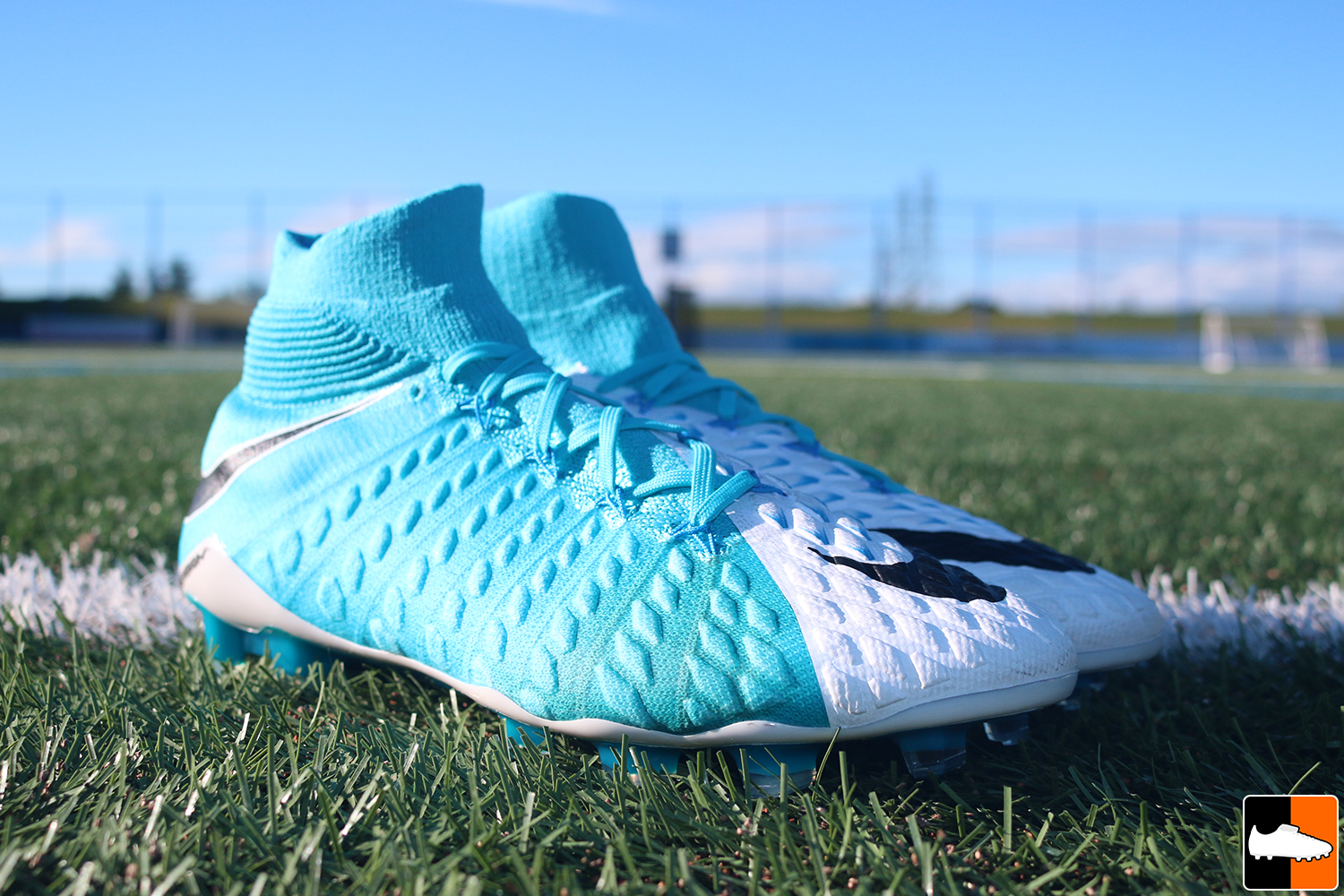 It comes with PORON pods, and you can see them by those diamond shapes all across the instep, and also on the outside of the boot. But, the ones with actual PORON pods inside are these ones with the blue tint, and all it really does is it makes a very soft feel when you control the ball, but when you strike with power it becomes a little bit firmer. I can't tell if it really made a massive difference but you can get some really nice perches when you do strike with power. So, one of the massive positives about the Hypervenom Phantom Three is the flyknit construction. We can see it's got the text here just by ACC, but in terms of the overall fit, these are so extremely comfortable right out of the box.
There's almost no break in time whatsoever and I think that flyknit material from the colour all the way to the toe just make such a comfortable fit all around. So, one factor that Tom mentioned he wasn't a big fan of was that dynamic fit collar. So am I a fan? Well, no, I'm not the fan of the collar. I don't really like how the way it fits around my ankle, and one big negative for me was, when I actually flexed out the back, this part almost dug into my achilles, which was actually quite uncomfortable.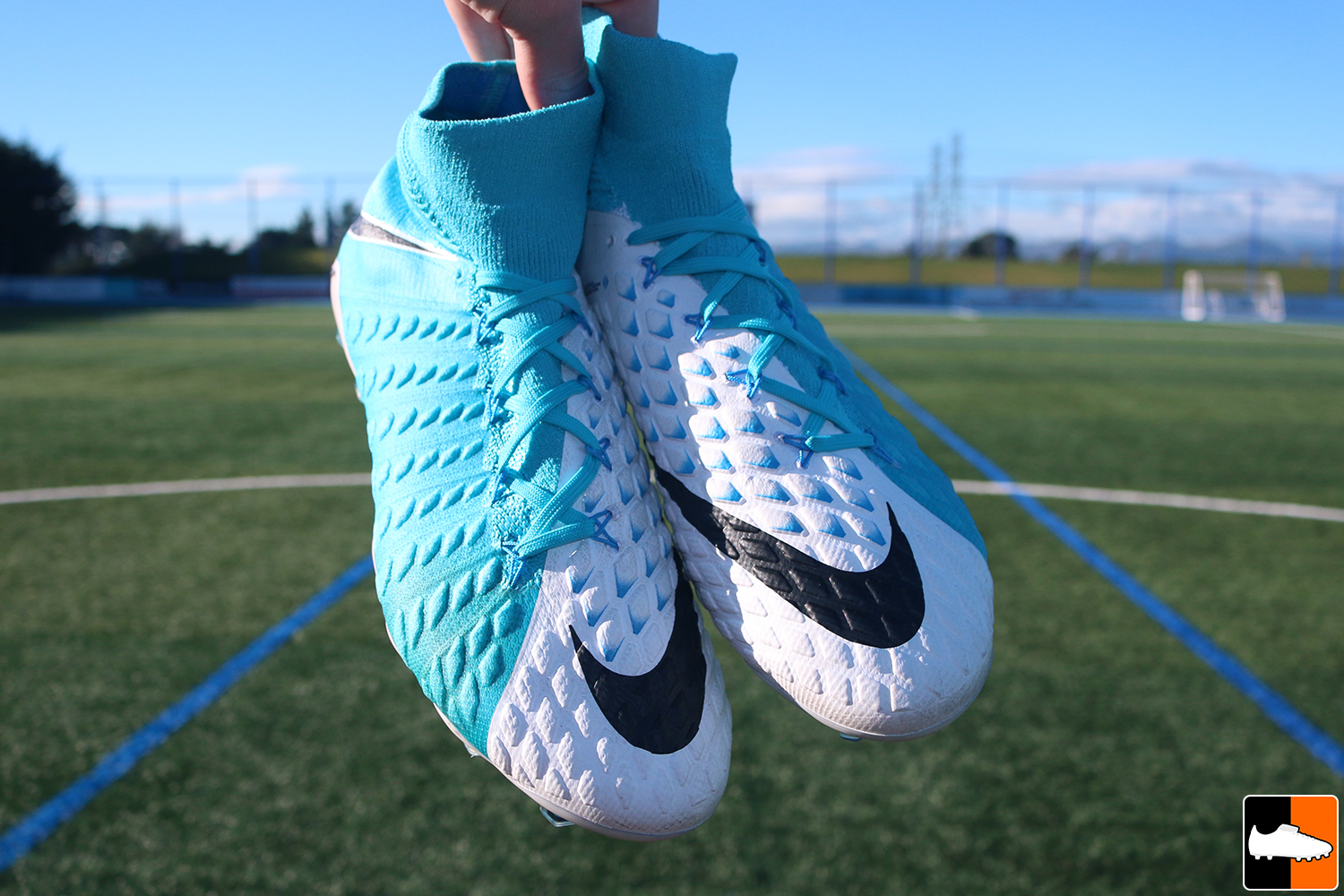 So, I've already said how I really enjoy this motion blur Phantom Three colour way, but one problem with it, and also with every pair of white football boots, are turf stains. Now, I've been wearing these around for about an hour now, and already you have got some turf stains on the sole plate, and also the upper itself, so every single time you wear these, you're going to have to give them a good old clean. So, alongside the flyknit, we also have flywire cables.
Now, we mentioned how the exposed lace and hoops are flywire, but flywire also features across the majority of the boot, the lateral side, and also the medial side. Which means, in terms of being responsive through that lock down, you're going to get that for sure. So, let's take a close look at the soleplate itself, and as we can see by the text, it comes in hyperreactive technology, and what that really means is the Hypervenoms are all about agility.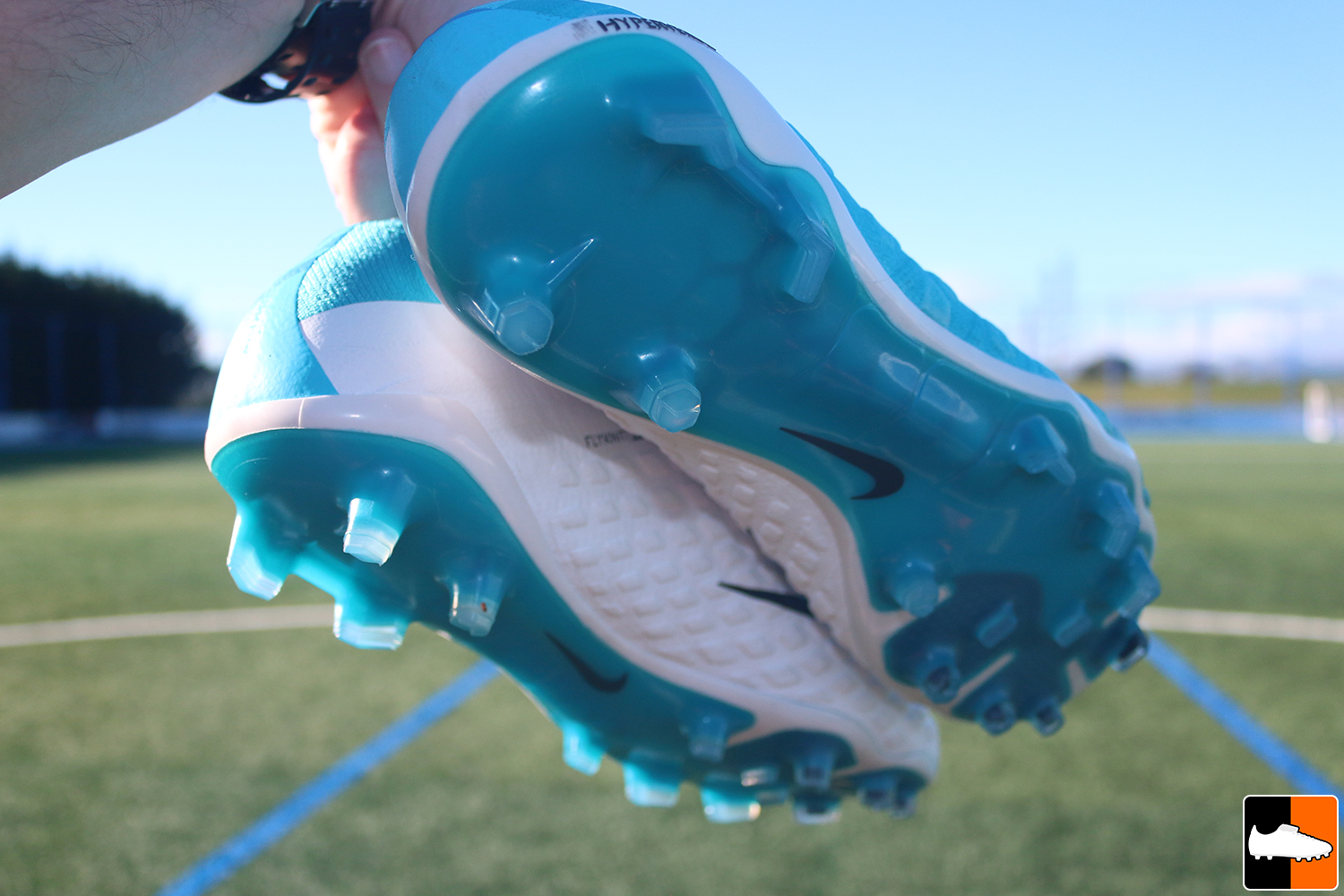 Now, alongside the sole plate we've also got that very unique stud configuration, and we've got a bit of a combination going on. We've got hexagonal-shaped studs alongside bladed chevron shaped studs on the heel, very similar to the Mercurial, but also that features on the forefoot as well. Chevron shape studs from hexagonal shape studs, and also some bladed ones as well in a flat form. So, overall, the Hypervenoms are all about agility.
So, although the PORON pods across the upper just give the Nike skin a slightly stiffer feel than what you found on the Phantom One, and also the finish with the honeycomb, the upper itself still feels very soft straight out of the box. As I've said I've only worn these for about an hour, but in terms of feeling broken in, these already feel very soft. Now, a brilliant factor about the Phantom Three DF, is that the fit is actually quite universal, which is definitely good thing for those wide-footed players.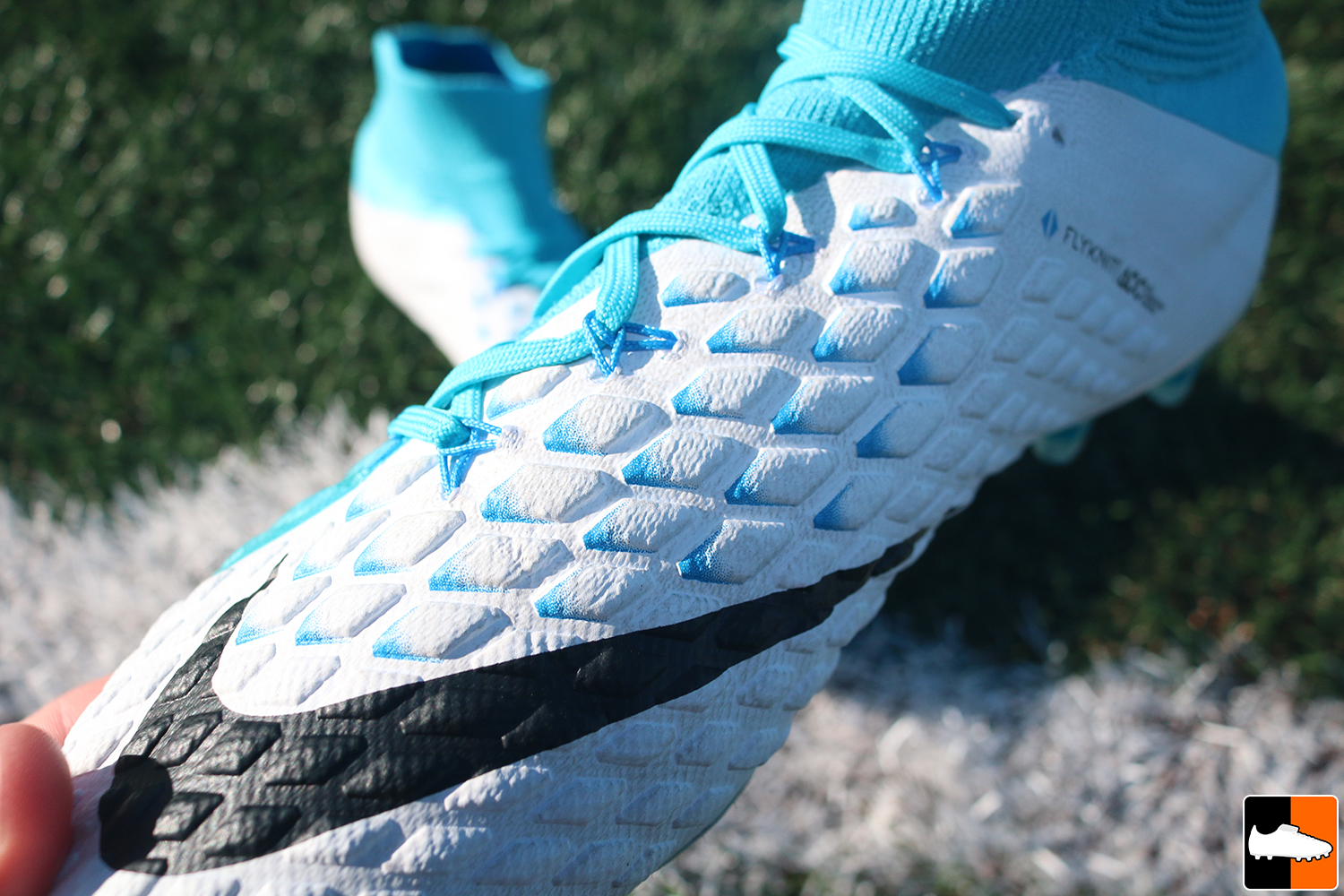 It actually does have some nice width in the mid-foot. It might get a little bit more narrow and tight around the toe box, but if you are interested in the Phantom Threes, and you've got slightly wide feet, then you can definitely give these a go. Tommy did and he actually found them nice and comfortable and loved the way they felt. So, these Hypervenoms are actually a half a size too small for me, they're a UK 10, and they're actually a little bit uncomfortable. So, if you are someone who likes to go a half a size down, I wouldn't recommend it in these boots. Definitely go true to size.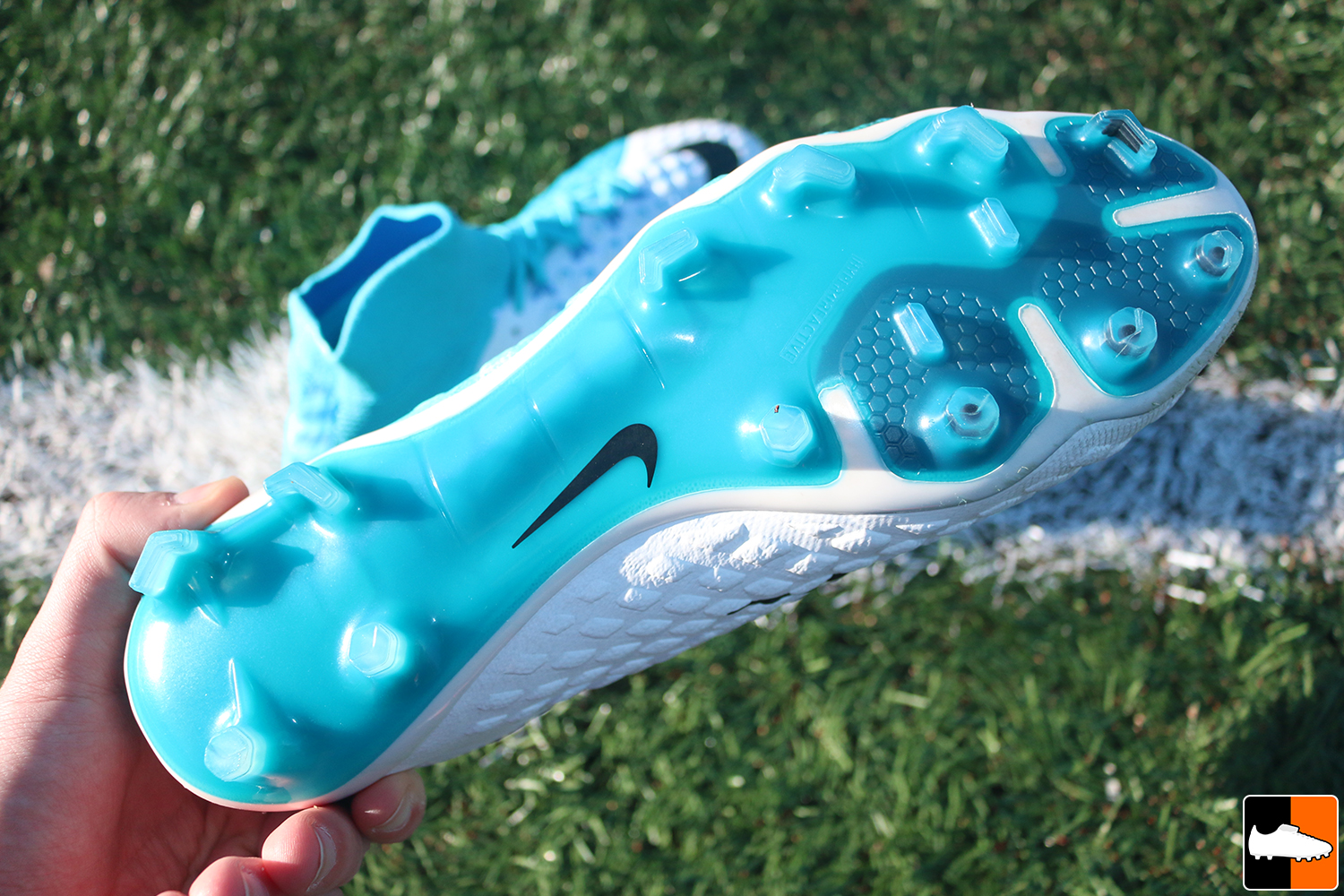 #motion_blur #nike #review
Posted on June 14, 2017 Matt