Black / White / Puma Red Puma King Finale
Puma have released their latest King Finale in an "aggressive" colourway, with a classic black and white together with an additional red trim.
Coming over 40 years after the very first King, this latest incarnation still boasts a soft and comfortable premium kangaroo leather upper for an enhanced feel of the ball, with the King Finale's fit improving with time as the boot fully shapes itself to the foot through AptoLast technology.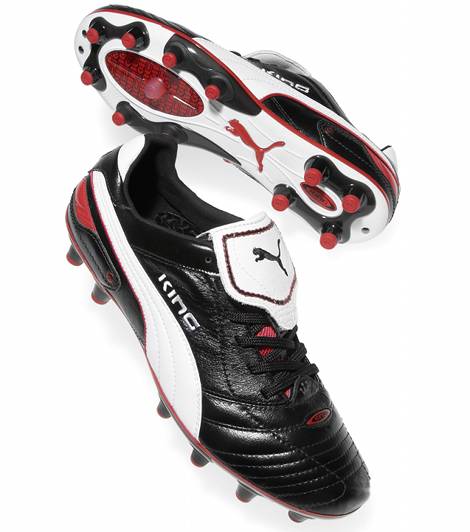 The re-designed traditional tongue provides a cleaner kicking surface and improved distribution of pressure upon impact of the ball, whereas a memory foam insert sits under the heel to offer cushioning and shock absorption.
A high density heel counter offers protection and stability, with this boot that is to be available for sale as from 1 July and should be worn by the likes of the Red Devils' new boy Phil Jones and creative midfielder Mikel Arteta.
#puma
Posted on June 26, 2011 Justin