Blue / White / Blue Mizuno Supersonic Wave II
The Mizuno Supersonic Wave II football boots are specifically designed for today's playmaker following extensive research, development, engineering and testing in the J. League.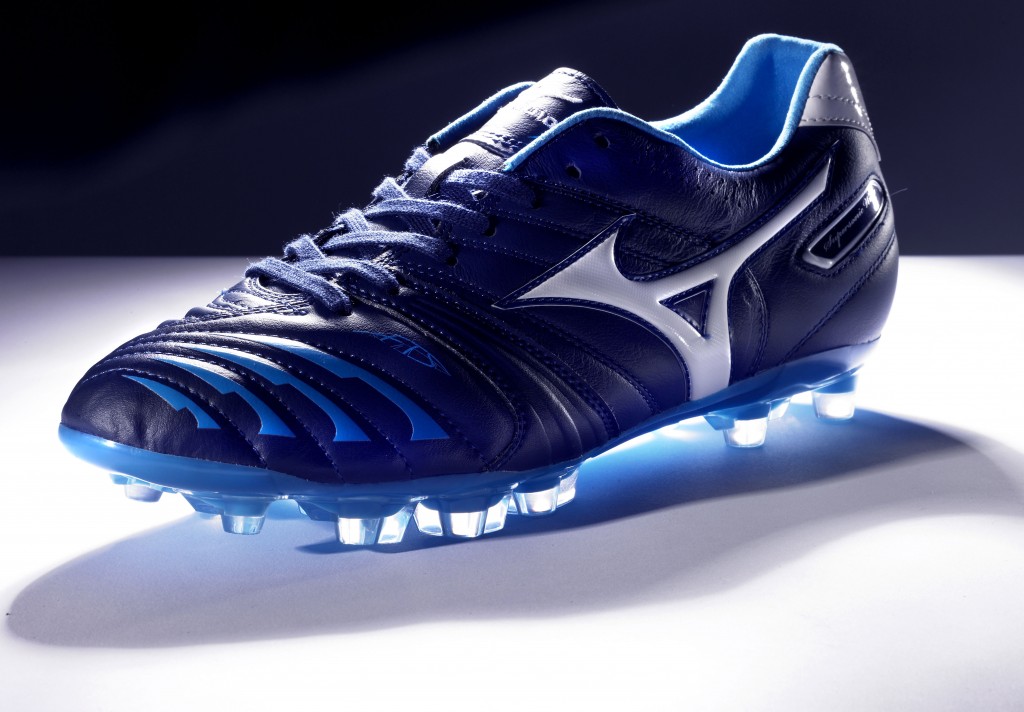 The outside toe area, marked F.T.S., uses a 'low' rebound sponge of a microfibre synthetic material, whereas the rest of the fore area features a thinner 'high' rebound sponge made from soft kangaroo leather.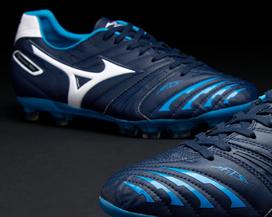 Mizuno have developed the Tiger Claw outsole, with the studs configured and shaped both conical and bladed, thus allowing you to execute two basic skills (pulling the ball and rolling it away from the underside of the foot) more easily.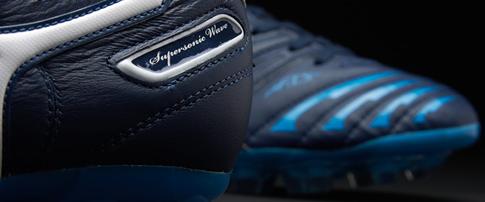 #mizuno
Posted on June 07, 2011 Justin