White / Black / Blue Puma V1.11
The new Puma v1.11 weighs 225 g, being only a little short of Nike Mercurial Vapor Superfly boots.
The latest White / Black / Blue Puma v1.11 football boots have been released 21 months after the first Puma v1.10 release, with the most important design modification involving the introduction of dotted areas across the lightweight micro-fibre upper material for enhanced padding assisting with passing, shooting and control. Furthermore, the newly designed lace cover ensures a snug fit while providing a smooth kicking area and a unique look.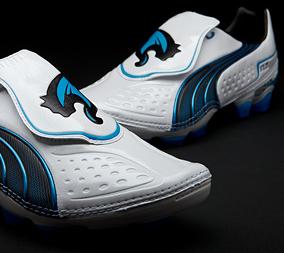 An external heel counter and a Pebax frame provide support to the outsole while enabling greater player stability, whilst a TPU composite reinforces the midfoot area. Optimal traction is provided through the pointed stud configuration.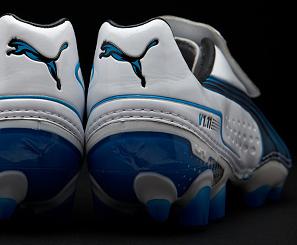 #puma
Posted on June 03, 2011 Justin