Green / Navy / White Puma V1.11
As with every incarnation of this Puma range, the focus is on player speed, whereas central lacing allows the introduction of a new lace-cover in the new v1.11 (being adorned with the Puma motif and offering a cleaner kicking surface).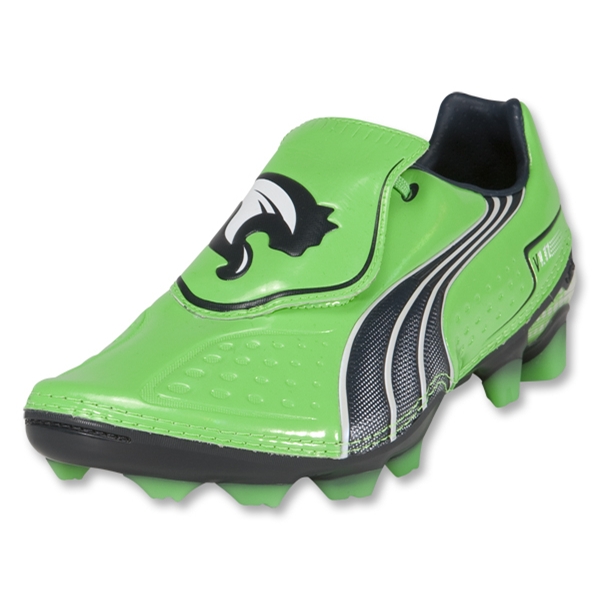 Here, the upper material is stitched rather than glued to the sole, resulting in a consistent fit, whilst combining with an anti-slip insert under the heel.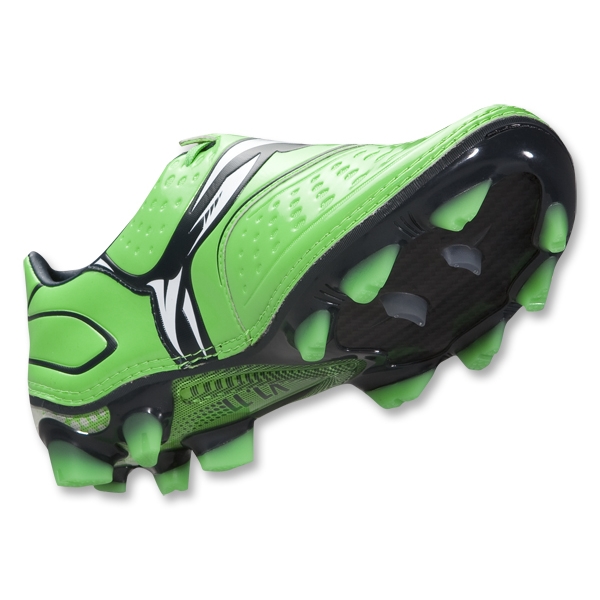 Furthermore, greater playing stability is enabled through an external heel counter while a carbon-fibre composite in the forefoot helps to provide optimal pressure distribution, reactivity and flexibility.
#puma
Posted on June 01, 2011 Justin