UA Blur Pro Spotted In M.L.S.
Houston Dynamo's Jason Garey has been spotted wearing Under Armour's prospective 'speed' boot.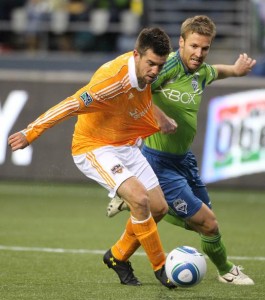 He has resorted to the prospective black and yellow version of the UA Blur Pro during his side's M.L.S. match against the Seattle Sounders.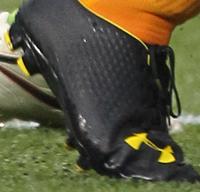 Therefore, it seems as if this company is not being discreet at all, already play-testing this lightweight boot, which somewhat resembles the adidas F50 adiZero.
#underarmour
Posted on March 31, 2011 Justin