Wales V England Boot Spotting
England got past Wales 2 – 0 in a Euro 2012 qualifier at the Millennium Stadium in Cardiff, opening the scoring thanks to a penalty procured by the Aston Villa winger Ashley Young, wearing a pair of White / Radiant Pink / Cyan adidas F50 adiZeros.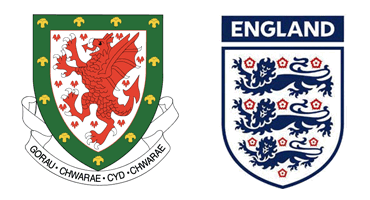 It was his Welsh teammate James Collins who brought him down inside the penalty area . . . the centre back wore a pair of Red Nike CTR360 Maestris.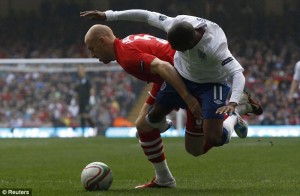 The penalty was converted in the 6th minute by Chelsea's Frank Lampard, wearing the White / Black / Splash adidas adiPure IV.
Note that the scorer of England's second goal with a predatory effort, Darren Bent, has been spotted breaking in White / Silver / Red Umbro Speciali Rs in training prior to the match.
#adidas #nike #umbro
Posted on March 29, 2011 Justin