Brazil V Scotland Boot Spotting
Brazil won 2 – 0 against Scotland in a friendly match at the Emirates Stadium in London, with the Santos sensation Neymar scoring twice . . . being on his way to becoming one of the biggest names in football at the world stage, Neymar is currently wearing the latest Red Plum / Windchill / Volt Nike Mercurial Vapor Superfly III football boots.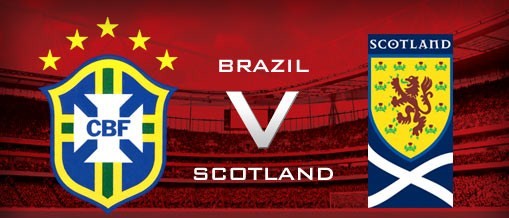 In the image below, the Scottish right back Alan Hutton can be seen wearing a pair of White / Radiant Pink / Cyan adidas F50 adiZeros.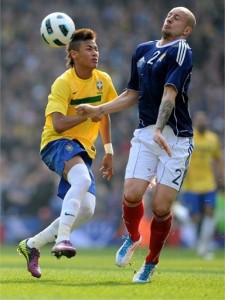 Furthermore, André Santos can be seen sporting White & Yellow CTR360s (which look great with the Brazil kit) as he fights for the ball with Scotland's Kenny Miller.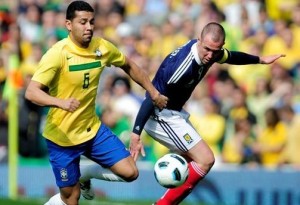 Note that the same boot choice has been made by Liverpool's midfield enforcer Lucas Pezzini Leiva.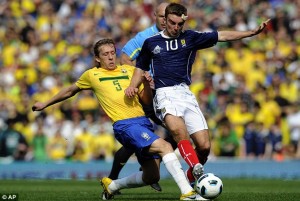 #nike
Posted on March 29, 2011 Justin