Meireles Debuts Deep Red Tiempo Legends
In the image below, we can see Liverpool's Portuguese midfielder Raul Meireles somewhat putting the referee under pressure during the Premier League match against Sunderland.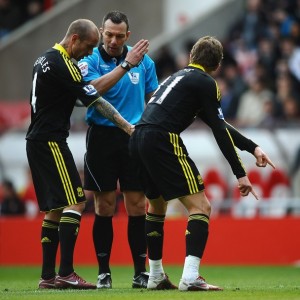 He is wearing the latest Team Red / Metallic Silver / Deep Burgundy Nike Tiempo Legend III, with the name 'Lara' personalised on the outside of his boots.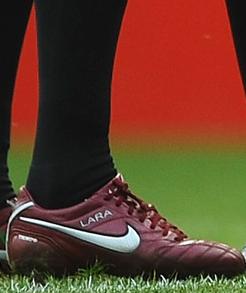 Note that he can also be seen fighting for the ball for Portugal with Chile's Gary Medel during yesterday's friendly match, which ended in a 1 – 1 draw.
#nike
Posted on March 27, 2011 Justin