Messi Stars In New Adidas Ad
The new adidas 'adidas is all in' advertising campaign highlights the presence of the German brand in a wide variety of sports, as well as in contemporary culture and lifestyle . . . in fact, this ad also includes the N.B.A. star Derrick Rose and the American singer Katy Perry, together with Lionel Messi.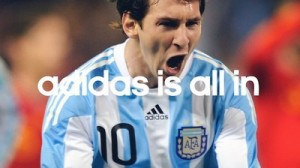 A related 'adidas is all in' video gives us a glimpse into the person of the FC Barcelona forward, who talks about the sacrifices and everything he had to leave behind in order to receive the best training at the legendary La Masia youth academy, as well as the required expensive growth hormone therapy.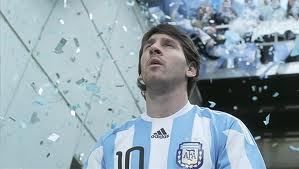 #adidas #messi
Posted on March 25, 2011 Justin