White & Black T90 Laser IIIs Debuted
The Nike T90 Laser III is Nike's world renowned flagship 'accuracy' football boot, with the White / Black / Chlorine Blue colourway being debuted last weekend . . . the new Chelsea signing 'El Niño' Fernando Torres is known to be a big fan of white boots and, in fact, he has switched to this version from the Summit White / Black / Metallic Silver release.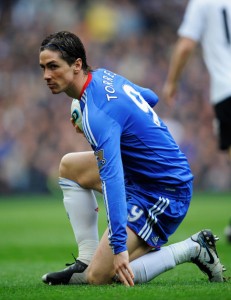 Furthermore, the Manchester United striker Wayne Rooney was spotted in this colourway too, switching from the Black / White / Electric Green T90 Laser IIIs against Bolton Wanderers on Saturday.
#nike
Posted on March 25, 2011 Justin