White / Black / Chlorine Blue Nike T90 Laser III
The Nike T90 range is designed for the player who wants to achieve great power with maximum precision, having proved to be popular with the likes of Wayne Rooney and Wesley Sneijder.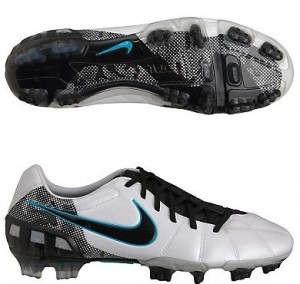 This bright edition with a pop-art pattern is in quite a stark contrast to the current black and green colourway, but these boots still allow you to get pinpoint accuracy thanks to the revolutionary ShotShield technology and shape correcting memory foam.
The high performance Teijin synthetic material used provides lightweight strength, whereas the Kanga-Lite synthetic material placed under the ShotShield technology provides water-resistant comfort and a great feel of the ball.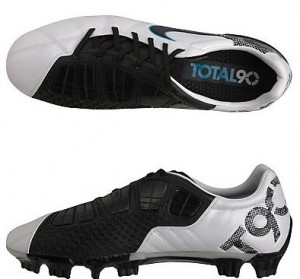 Note that off-centre lacing is employed here, providing a larger kicking surface.
#nike
Posted on March 20, 2011 Justin