White / Black / Tour Yellow Nike CTR360 Maestri II
The White / Black / Tour Yellow version of the Nike CTR360 Maestri II football boots colours the rear section of this 'control' boot in bold vibrant yellow, offering an unprecedented sunny look, bolstered by the addition of a silver trim.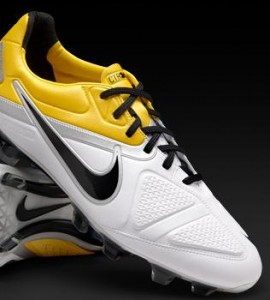 The CTR360 Maestri IIs have gained quite a reputation for being very comfortable, through the Poron insole, a padded heel and an added non-slip material improving fit.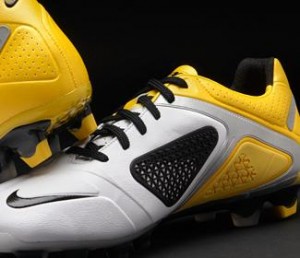 The dampening pods utilised make it easier to cushion the ball, whereas the dual-density stud structure is intended to enhance ball control.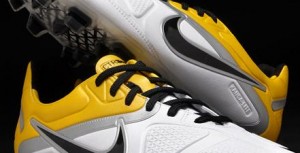 These boots are to hit the shelves from 1 April for around £ 130, approximately £ 100 cheaper than the Elite incarnation.
#nike
Posted on March 15, 2011 Justin