Eto'o Changes His Boots And Scores
Many say that it is not the football boot but the player that makes a difference, but Samuel Eto'o went for a change of boots when facing Genoa and obtained fantastic results.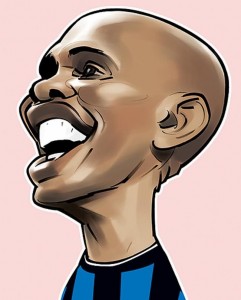 In the first half, the Cameroonian ace opted for a pair of White / Pompeian Red / Black Puma v1.10 SLs, having a goal disallowed and a penalty claim waved away, being called offside numerous times and seeing Inter go 1 – 0 down.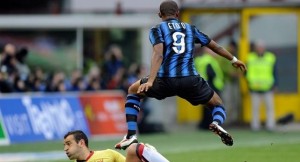 However, after emerging from the Giuseppe Meazza stadium tunnel in Parachute Purple / Ebony / Tender Shoots v1.10 SL football boots, he bagged 2 goals and finished the game with a man-of-the-match performance and Inter victorious 5 – 2.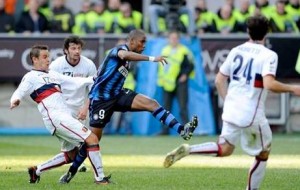 Note that the striker has recently been spotted in a futile attempt at trying to talk an officer out of writing a ticket.
#puma
Posted on March 08, 2011 Justin