Nike Safari Launch This Week
This Thursday October 28th will see Nike release a new colourway for the Mercurial Vapors, the boots worn by Cristiano Ronaldo. Ronaldo is the major face of Nike's boot campaigns and here you can his face covered in animal print.
Nike Safari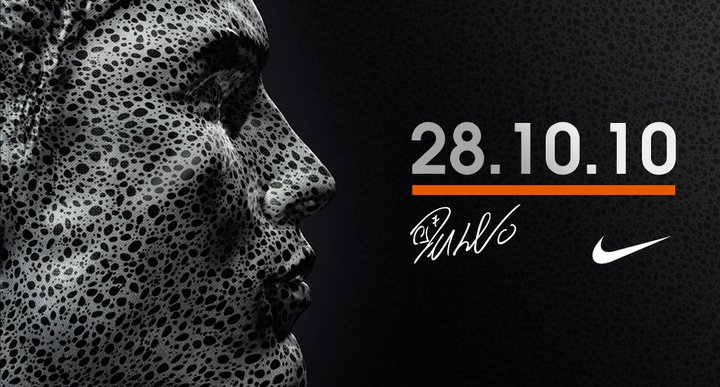 The print is based on the Snow Leopard, but Nike look set to be calling this range; Safari. This comes from Nike playing on the idea that these are speed boots and perhaps as well as Snow Leopard we might see some Cheetah influence too at some point?
We'll bring you details of the new Safari boots on or before launch date, but for now you'll just have to wait until Nike make the big reveal.
#cr7 #nike
Posted on October 26, 2010 Ian