Umbro's Back: New GeoFLARE Boot
Umbro are back with a new boot, that everyone initially assumed was going to be their fourth silo, the GeoFLARE, turns out it will though be replacing the GT Pro in Umbro's range. So Umbro will still have three silos the geoflare for speed, the Speciali for comfort and touch and the Geometra for control and no we don't know what happened to the Stealth!
Designed for the attacking player and built from a lightweight microfiber upper, the GeoFLARE has an enhanced re-ground rubber print on the toe to help you control the ball in wet conditions. There is an embossed medial pass pad, created purely for enhanced ball dampening and control. Umbro have also re-engineered a lightweight insole for the GeoFLARE and they also have a high visibility neon sprint plate for grip and comfort.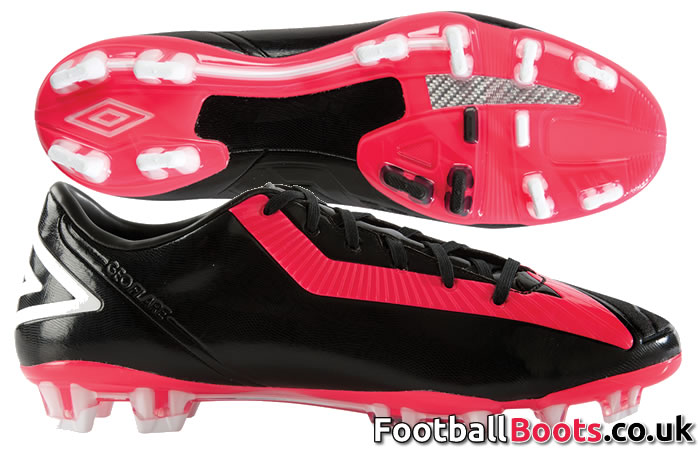 The reveal video indicates the boot will be black with an enlarged Umbro logo placed on the upper creating an elegant and modern looking silo and the GeoFLARE looks to be packing several new innovations and technology on the upper. The last time Umbro released a new silo was the Geometra and when they were sold to Nike in 2012 they lost many of their sponsorship deals.
From the off we can reveal that Umbro will releasing three colourways for the geoFLARE including the elegant Red/Black edition seen in the video above, a classic white and black edition and a more eye catching Teal/Black edition. Shown in the pictures below there are several modifications on the striking zone and instep.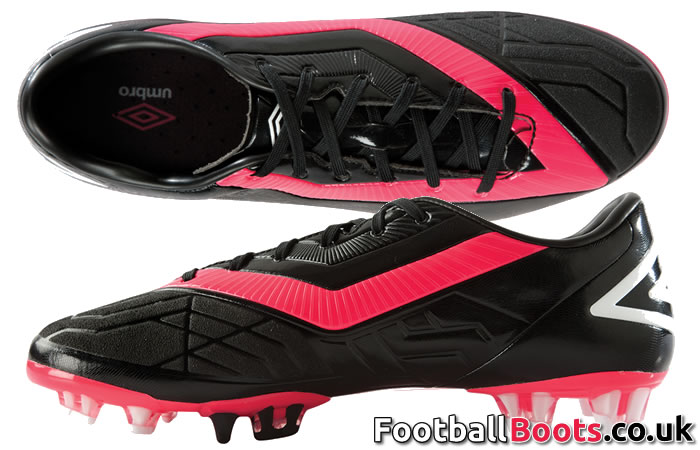 With very little players signed on at Umbro, it looks like Andy Carroll will headline the Speciali, Joe Hart the Geometra and Eric Dier will wear the geoflare. Umbro are now owned by the Iconix Group and they will be hoping that the GeoFLARE can return the brand to is best and compete with Nike, Puma and adidas.
#umbro
Posted on July 08, 2013 Blake