Nike Mercurial Superfly II CR Safari
Nike have launched the bold, yet amazing, Mercurial Superfly II CR Safari, designed for the global icon Cristiano Ronaldo himself.
Note that a similar print was originally introduced by Nike on the 1987 Air Safari running shoe.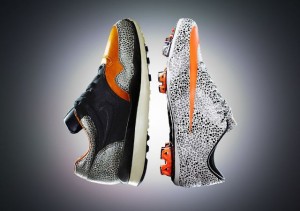 The Nike Mercurial Superfly II CR Safari football boots maintain the desired close fit around the foot, without compromising on durability or support.

Nike Flywire technology is incorporated into the boot's streamlined upper, providing a unique lightweight, strong and more dynamic fit. Moreover, Nike Sense adaptive traction technology is used here, involving an adaptive stud that can extend and retract by up to 3 mm (based on ground conditions and the pressure exerted by the player). Note that this release is basically the Nike Superfly II with a new design.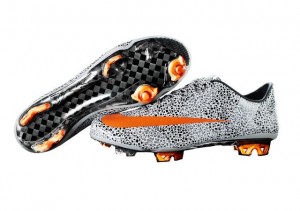 The Safari print is overlaid with a tonal chevron pattern, that is illuminated in certain light. This reflective graphic improves player awareness on the pitch.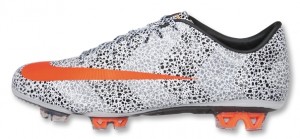 Cristiano Ronaldo is likely to debut these football boots on 7 November, during the derby against Atlético Madrid.
#nike
Posted on October 28, 2010 Justin