Spicy Orange / Black Lotto Zhero Gravity Ultra
The concept of a laceless football boot has been pioneered by Lotto single-handedly. Today, the Zhero Gravity range has established itself as one of the top speed cleats on the market. The latest colourway is a stunning Spicy Orange / Black, that sparkles in the light.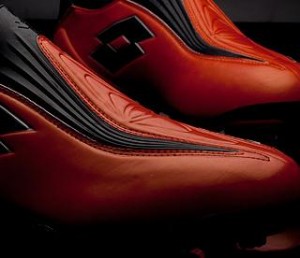 The microfibre upper of the Lotto Zhero Gravity Ultra is made from a thin material which moulds to the foot and offers an exceptional feel of the ball. Furthermore, Lotto have created the cleanest striking surface between the boot and the ball by removing the laces.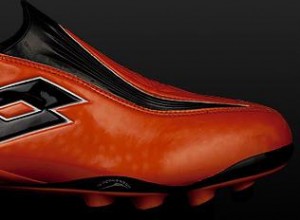 The ReactiveArch is one of the first concave-shaped outsoles to feature on a boot, designed to flex, move in unison and provide an elastic energy return to the natural deformation movement of the transverse arch in the forefoot.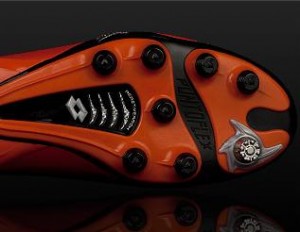 Moreover, Twist'nGo technology involves a solitary pivoting silver stud under the toe area, improving performance and reducing the risk of injury.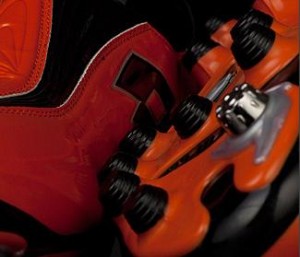 #lotto
Posted on October 21, 2010 Justin