What Boots Does Steven Gerrard Wear?
Steven Gerrard has been spotted wearing a unique pair of adidas Predator X football boots, featuring some gold detailing.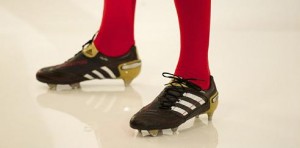 The Liverpool skipper sported a bespoke pair of cleats, with shape, colour and style being the result of his own design.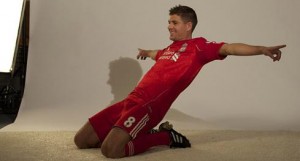 Steven Gerrard was recently part of an advertising campaign for MiAdidas at Melwood. He admitted that he had relished the opportunity to make his own unique boot, telling liverpoolfc.tv: "This is a concept where you can make and design your own boot, pick your own colours and basically have the boot as you want it to look. In the future there will be more colours to come!"
There was great speculation surrounding Gerrard's boots, and now we can finally conclude that they have been designed by the man himself.
#adidas #gerrard
Posted on October 21, 2010 Justin