Parachute Purple / Ebony / Tender Shoots Puma V1.10
Puma have released a new eye-catching colourway for their speed boot.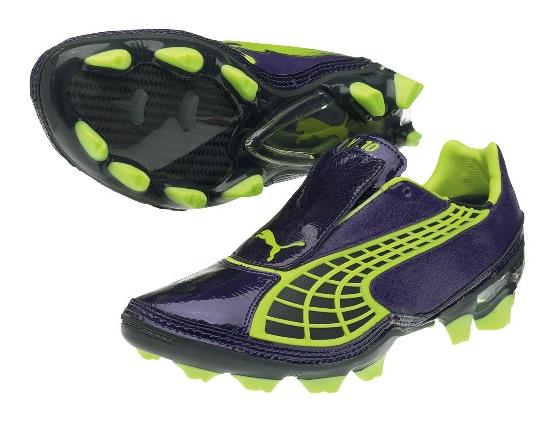 The lace cover has been introduced to provide a clean kicking area and a greater ball contact area. Moreover, the carbon-fibre plate in the outsole of the boot reduces stud pressure and increases reactivity, whilst keeping the weight down.
#puma
Posted on October 19, 2010 Justin