White / Black / Team Orange Puma PowerCat 1.10
In FIFA 11, an interesting pair of football boots can be spotted on Peter Crouch.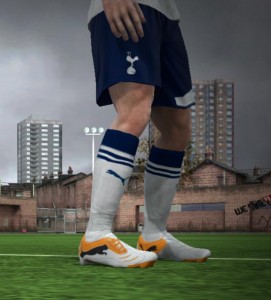 Puma PowerCat 1.10s are worn by the likes of Nemanja Vidić, Michael Carrick and Shay Given. They continue the power and protection series made famous by the v-Konstrukt.
These cleats feature a soft leather upper; underneath the supple k-leather upper lies a 3-D layer for improved kinetic transfer. This is known as Puma 3-D Power Shooting Technology, enabling you to generate more power thanks to its unique rebound properties.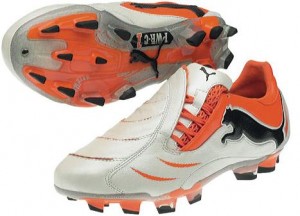 The Puma PowerCat 1.10 boasts PowerGil Technology, inspired by the ruthless attitude of the great white shark . . . the aggressive 'gills' on the front of the boot aid power and accuracy.
#puma
Posted on October 19, 2010 Justin