Adidas Copa Mundial
Even though new technologies hit football pitches incessantly, and the latest boot styles constantly push the limits of our imaginations, Copa Mundial football boots continue to thrive, being one of the top selling on the market with their simple style and superior material.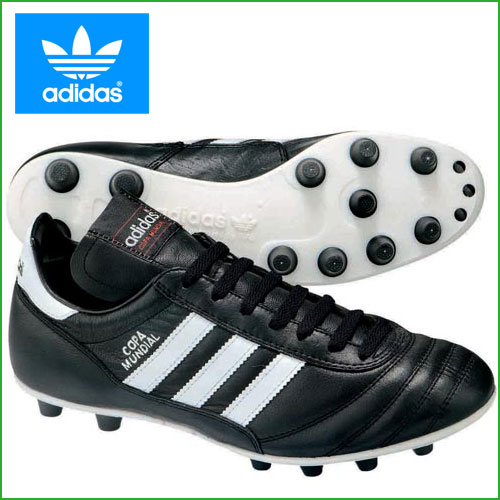 A timeless black and white classic, the cleat is made from the softest kangaroo leather available, providing for a comfort like no other.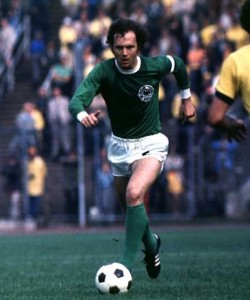 The adidas Copa Mundial's upper is fully lined with an extended leather tongue. One of the most commonly asked questions about the Copa Mundial is how to wear the tongue. Some people like to cut it off where it meets the ankle, whereas others like to leave it loose (so it sits along the front of the shin). Another way is to tuck it under the cuff of the boot, just above the lace. Note that old school thick laces, that you would find on a pair of workman's boots, are used.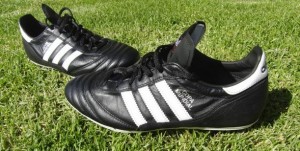 These cleats have not really been updated since their initial release in 1979, and there is no doubt that they have withstood the test of time, continuing to be sold in high volumes. The Copa Mundial boot works well, with a large number of player testimonials going along.
#adidas
Posted on October 17, 2010 Justin