Boots In The Far East : Adidas Pathiqe X
Japan has a fairly unique market when it comes to football boots, having a whole host of cleats on sale from the brands you love. For example, the adidas Pathiqe X looks like a sleek adiPure, with a kangaroo leather upper and central lacing.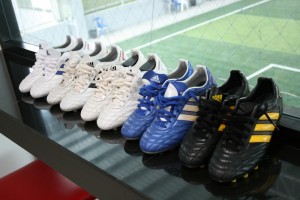 However, in spite of the passing resemblance to the adiPures, adidas certainly do not market the Pathiqe Xs as heritage / classic cleats. They are some of the lightest k-leather football boots you are likely to find, using Micro-Fit technology to make them ideal for Japanese feet.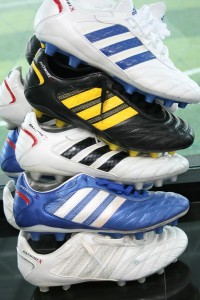 #adidas
Posted on October 16, 2010 Justin