Boots In The Far East : Japan Blue Adidas Predator Mania
The German brand adidas launched the Predator Mania to coincide with the 2002 World Cup in South Korea and Japan; these cleats are designed with the style of the Far East in mind, having sharp angular styling and coming in various colourways. The exclusive Japan-Blue Predator Manias have been released in small numbers, primarily in North America, Japan and Korea.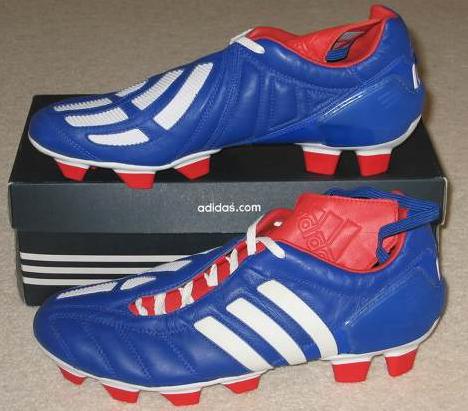 Perhaps no cleat ever has quite matched the adidas Predator Mania, which has been worn by the likes of David Beckham and Zinedine Zidane. Furthermore, a group has emerged on Facebook, aptly named 'Adidas Predator Mania Appreciation'.
#adidas
Posted on October 15, 2010 Justin